No, you haven't missed the July update, but some of the admins where enjoying their summer holiday. As announced in the June update we have been working hard on some new championships. Read all about it below!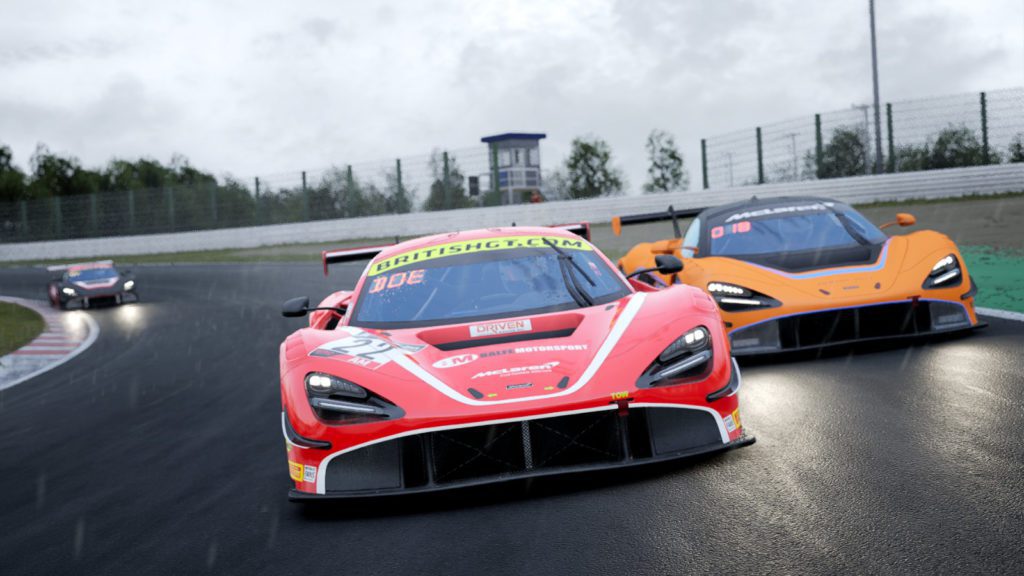 The new Assetto Corsa Competizione GT3 and GT4 championships are now open for registration, like with previous years depending on the number of sign-ups there will be various classes which will ensure that you will be competing against drivers of your own skill level.
SSRI GT3 Championship Calendar: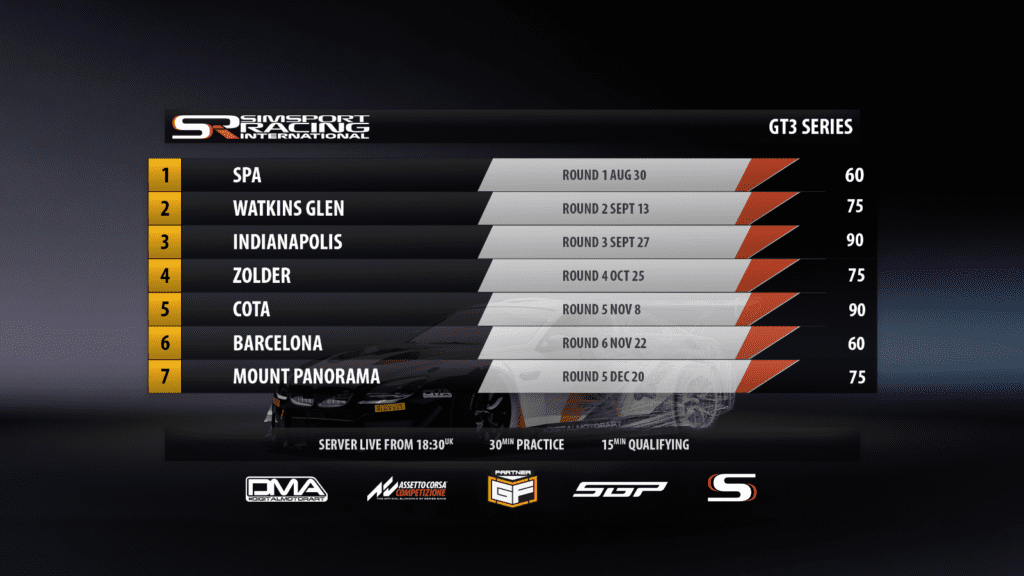 SSRI GT4 Championship Calendar: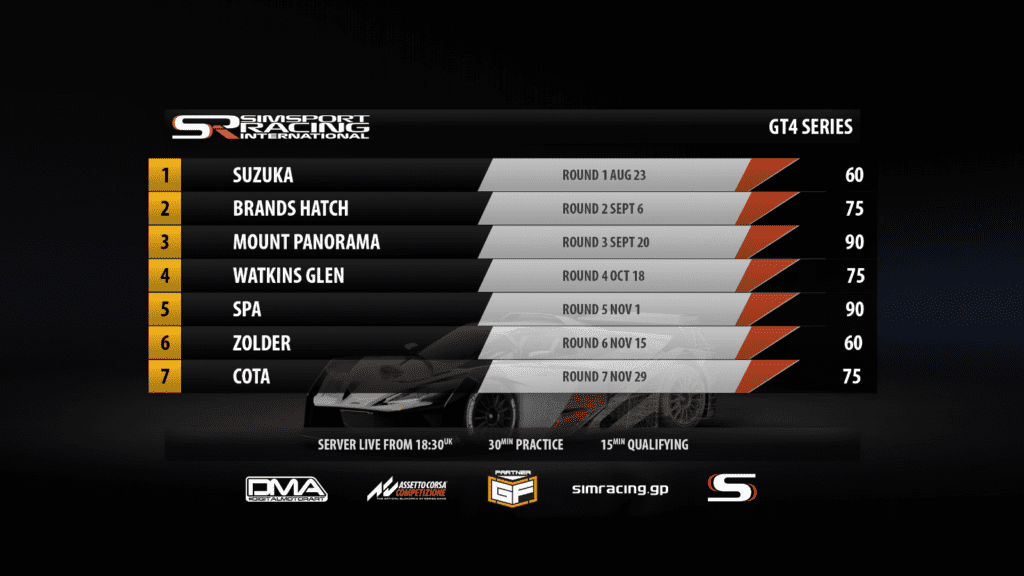 For the new seasons we have introduced the 90 minute race length, and we've kept the 60 and 75 minute format.
Pit Stop Rules:
60 min = Mandatory Stop Fuel Only
75 min = Mandatory Stop Fuel Only
90 min = Mandatory Stop Fuel & Tyres

Note Change in format to accommodate the longer length races therefore each event will have the following format:
Server Start: 18:30 UK (19:30 CE(S)T)
Practice: 30 minutes
Qualifying: 15 minutes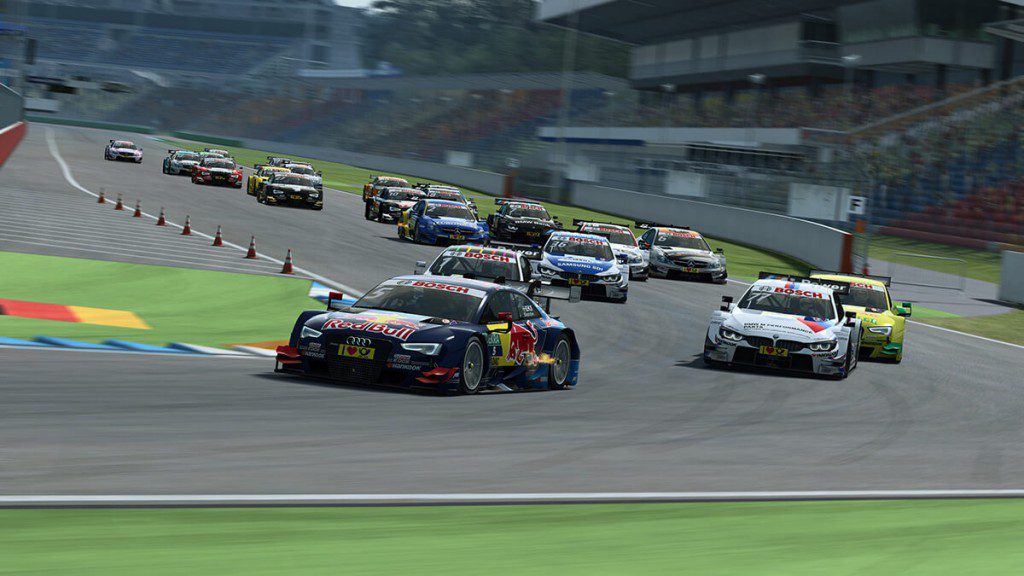 RaceRoom King of the Ring
The goal of SSRI is to be "The place to race" therefore the team is constantly looking into new platforms to organize events and championships. Recently we have expanded to RaceRoom, All organized on the Simracing.GP platform. We will be racing the 2016 DTM cars on a diverse set of tracks in Germany and Austria. I don't think it'll take a genius to find the common denominator…
The format will be similar to last season:
60min practice
10min quali
20 min sprint race
30 min main race – reversed grid
Except for the Nordschleife, which will be:
45min Quali
90min race
Required Content – All tracks above + at least 1 DTM Car. This can be acquired as such:
• European Track Pack + One DTM 2016 car of choice
• Pro Pack + Lauzitsring + Salzburgring
• Premium Pack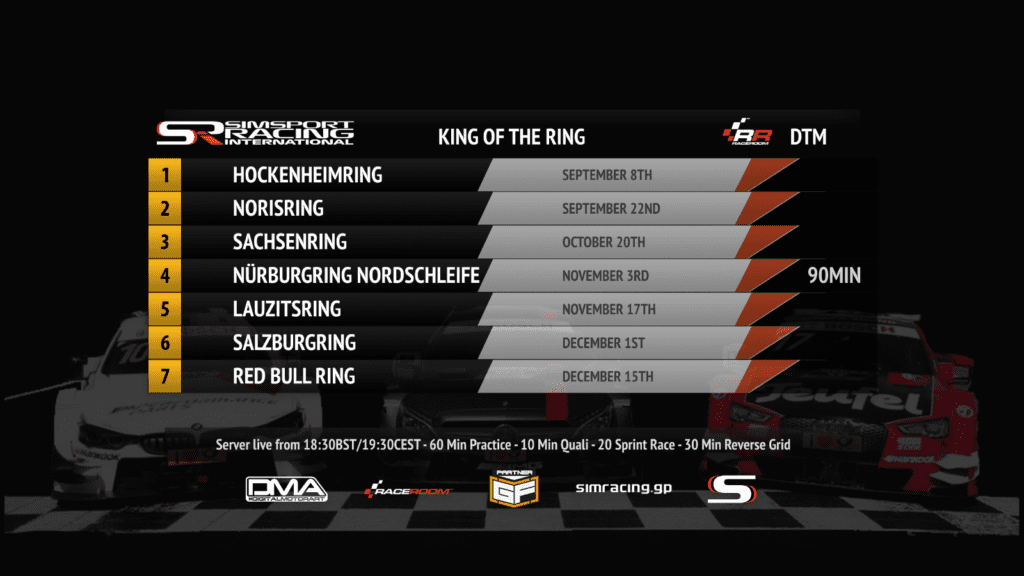 We look forward to the kick-off of the new season, the admin team is currently looking into organizing a championship on the iRacing platform and will update you guys due course!
– SSRI The Place To Race