My Home, is the translation of "Kyalami", and it was our home for 24 hours. On November 11th and 12th Simsport Racing International organized their annual 24H charity race. This year supporting The Christie Charity in honour of the late Gareth P Longden.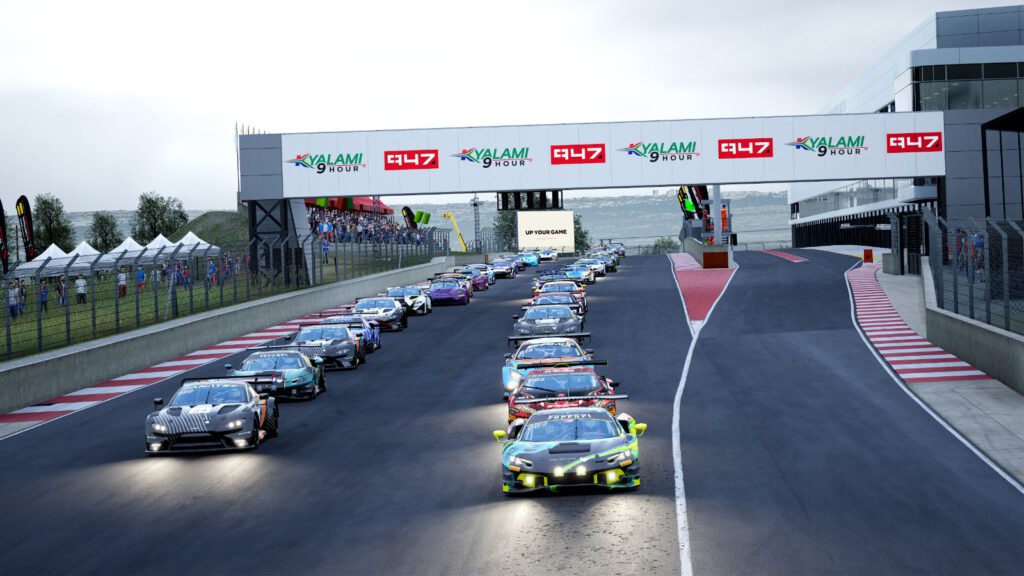 Last weekend marked the penultimate round of the SSRI Endurance Championship. At the South African Kyalami circuit 33 teams consisting of between 1 and 6 drivers (you read that right we had 1 solo entry) stormed towards Crowthorne corner, to start an exciting 24h race. And an exciting race it promised to be, below you can check out the 1st part of the livestream:
Part 2:
Part 3:
We hear you thinking, after 23 hours of racing the gap between 1st, 2nd and 3rd place is probably quite big. Looking at in example F1 these days, but no such thing, after 24h of Racing. With 16 minutes left to Race the #13 Lamborghini of the German Fortune Hunter Racing team overtook the #34 Simracing Holland Aston Martin. And managed to win with just an 8 second gap. You read that right, eight seconds, scientifically that's how long it takes to form a first impression. And what an impression the Fortune Hunter Racing team left.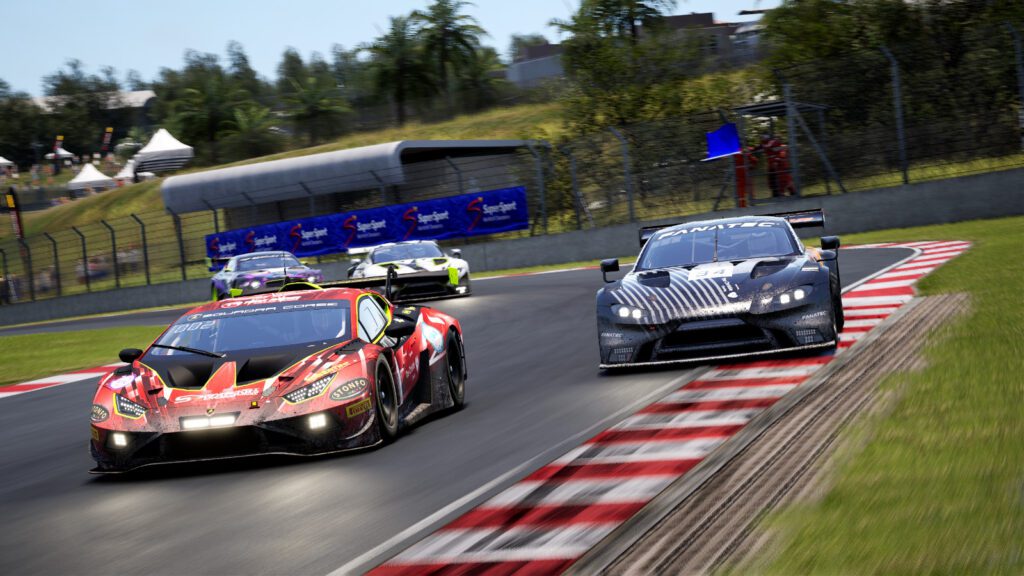 Obviously everyone finishing the 24h race are winners, as a community we are also very proud having raised over £ 6.000,00 for The Christie Charity. And we could not have done this without this years sponsors who have kindly donated various Items. The winners of this years Charity Auction are:

Yanniek Vallenduuk – Simucube SC2 Pro Wheelbase – € 1.000,00
Marius Dreißig – Simlab XP1 2 pedal set – € 395,00
Bas van Melis [SSRI] – Simline coupon – € 200,00
Niek Wargers – 45 Sim session – € 40,00
Frank Hop – 45 Sim session – € 25,00
Demian de Keijzer – 45 min Sim session – € 45,00
Patrick Treffers – 45 min Sim session – € 50,00
Yvo Van doesburg – 45 minutes Sim session € 25,00

Again thank you Simucube, Sim-Lab and Simline for generously donating the above items! We are very grateful that you support both the community and The Christie Charity.
Results:
1st Place – Fortune Hunter Racing – Marius Dreissig, Daniel Hummel, Nick Kleefeld, Michael Haaf and Philipp Gross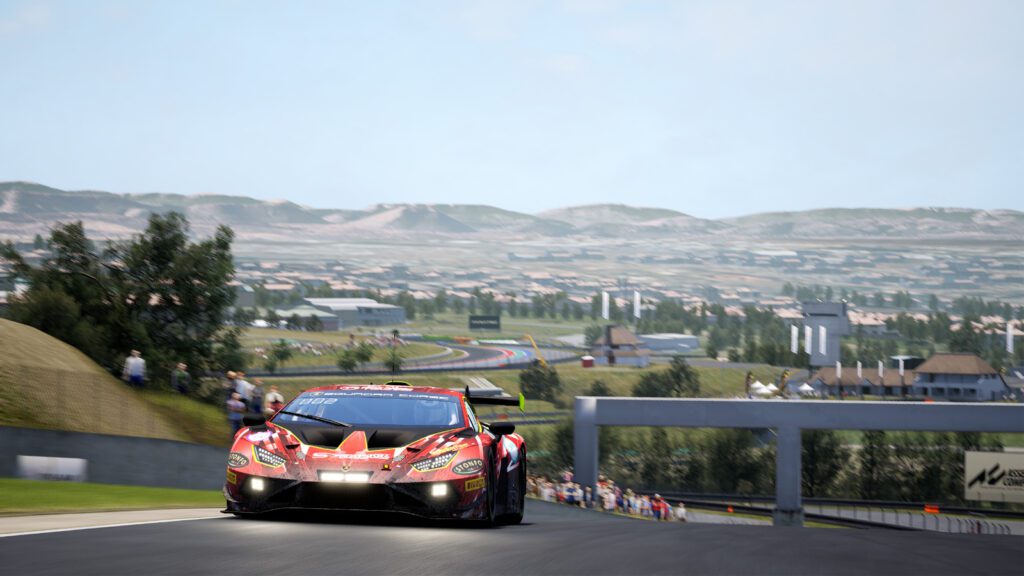 2nd Place – SimRacingHolland – John Beton, Joost Verhelst, Burak Kunt and Justin de Jong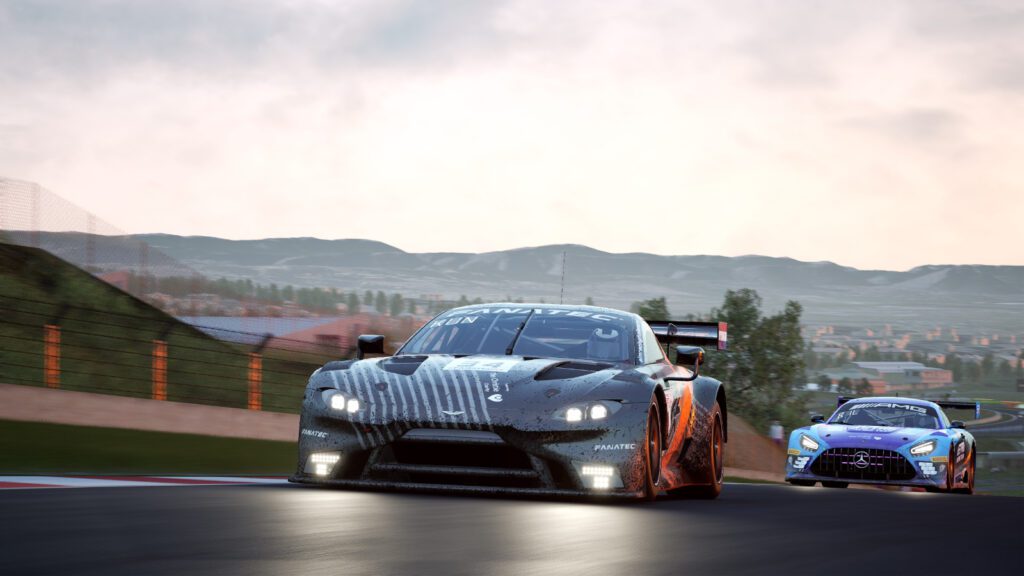 3rd Place – RNE Team Teal – Jonas Hakola, Ben McConnell, Robin Hulleman, Joe Hayes Sr. and Fabio Soares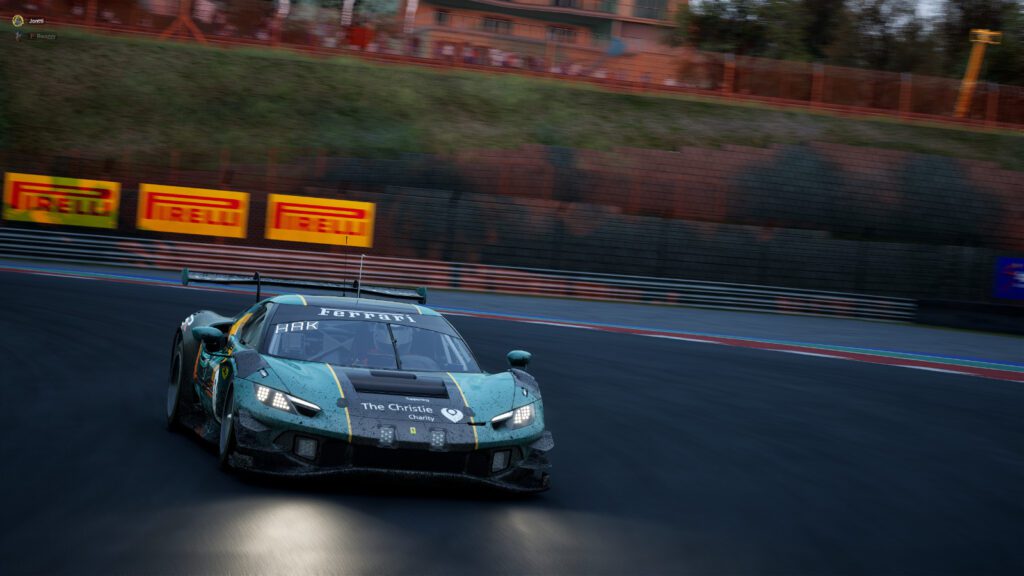 The full results will be published shortly in SSRI Endurance Leaderboard. Furthermore Team RNE Teal have clinched the SSRI Endurance Championship title with 1 round to go. So congratulations again go out to Jonas Hakola, Ben McConnell, Robin Hulleman, Joe Hayes Sr. and Fabio Soares. Who have driven an amazing season with Two wins at Spa Francorchamps and Monza, two third places at Mount Panorama and Kyalami, two fourth places at Laguna Seca and Silverstone and a seventh place at Imola totalling 280 points to date.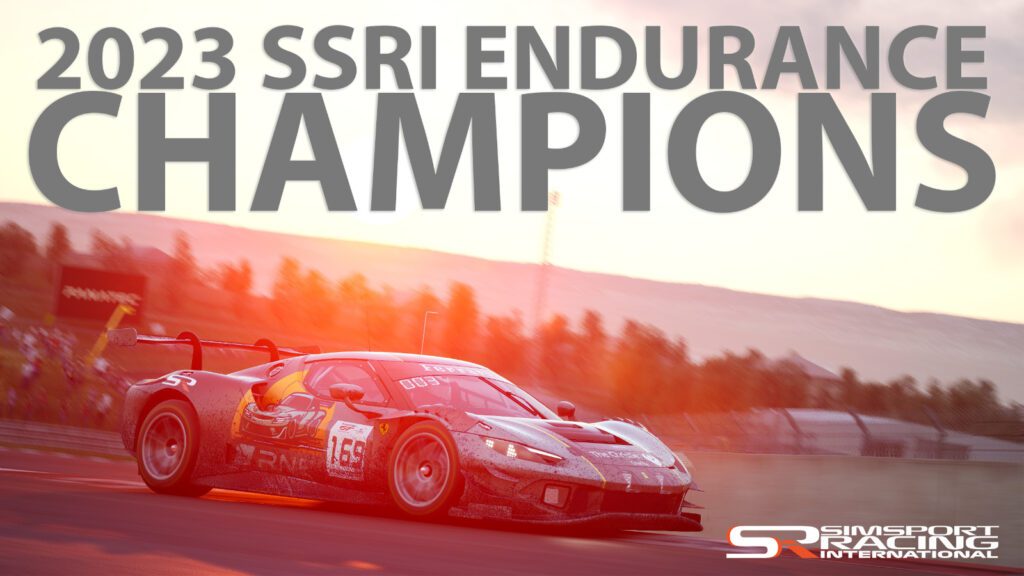 Through this way we would also like to thank all volunteers, The SSRI Admin Team, The SSRI Media teams and the SSRI Stewards team who have done an amazing job, organizing, broadcasting, commentating and stewarding the 24h of Kyalami. Gareth we hope you have followed all action from above, and that we've put a smile on your face.

– SSRI The Place To Race