Both GT3 and GT4 seasons are well underway with Imola being the penultimate venue on this seasons calendar. The Pro-class is being dominated by Lewis Dykes taking 1st place with 6 wins, Kieran Vidago and Andrew Richardson taking 2nd and 3rd place in the Pro class championship. For the AM-class Bas van Melis has a comfortable lead with 5 wins and a 2nd place, followed by a pack of 5 drivers who are battling it out for 2nd and 3rd place.
The Autodromo Internazionale Enzo e Dino Ferrari, or Imola, is a 4.909-kilometer (3.050-mile) motor racing track in Imola, Emilia-Romagna, Italy. It is one of the few major international circuits to run in an anti-clockwise direction. The track is named after Enzo Ferrari, Ferrari's late father, and his son, Alfredo "Dino" Ferrari, who died in 1956 at the age of 24. It was known as Autodromo Dino Ferrari before Enzo's death.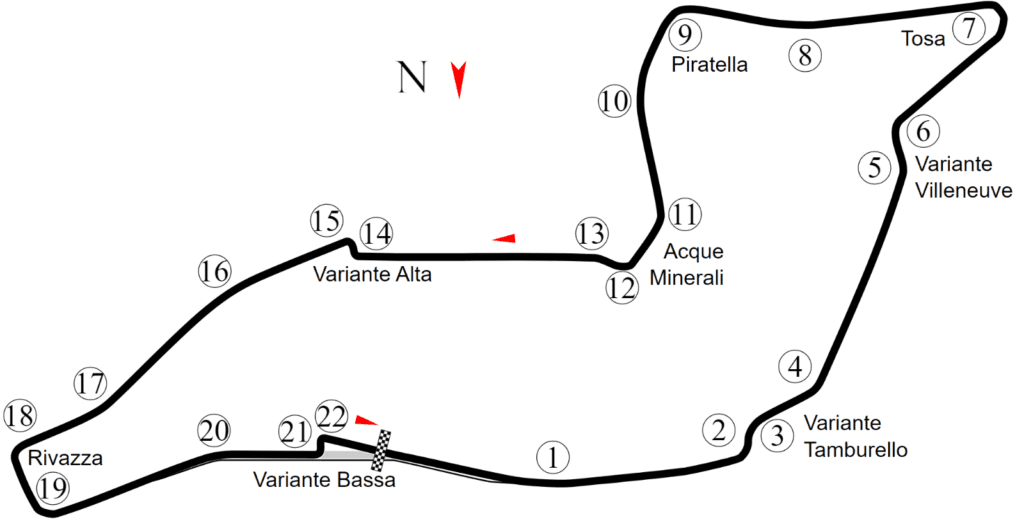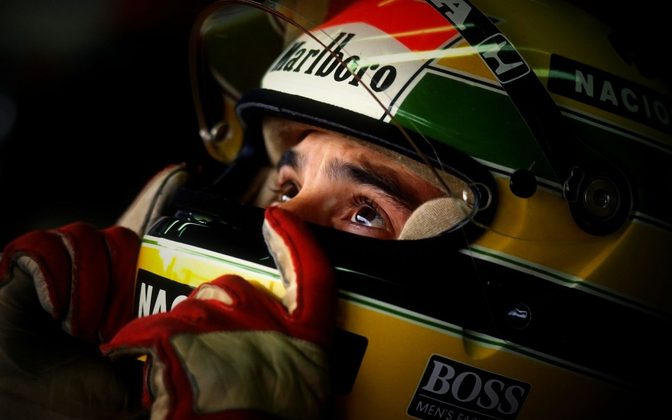 One of the many famous quotes "The main thing is to be yourself. Many times its through a mistake that you learn. And the main thing is to make sure you learn through your mistakes and get better." Does practice truly make perfect? How can I prepare myself for a race? We asked Lewis Dykes how he prepares.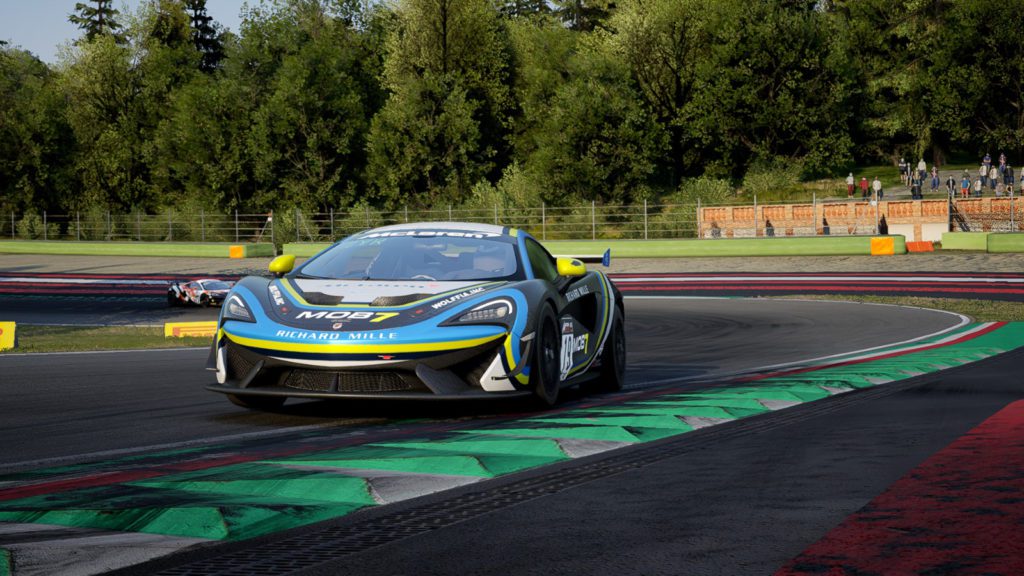 Lewis drives for the MOB-7 Esports team, and as you read above has dominated the GT4 season to date with a clean sweep of wins. Time for a short Q&A with Lewis so we can all learn and give him a hard time during the last round of the season at Donnington ;-).
Q: How do you prepare for a race?
A: It all starts the day after the previous race day, i tend to run around 10 laps with an exisiting setup to get an idea for all my reference points and the characteristics of the car around each given circuit. Personally due to still going to school most of my practice is compressed into small windows, which tend to be before and after school. As a result of this i make sure to have a plan of what it is that i need to do.
Q: How do you setup the car?
A: I always test 3 different setups, i will then make a note of them to see what ive changed and how these changes will benefit me for the race. I will then around 3 days before be able to make my decision on my setup for the race, with the biggest factors being, is the setup suiting my driving, and am i able to stay consistent over a race distance.
Q: So after you have your setup chosen how do you continue your preperation?
A: With roughly 3 days to go i will get my final race runs in, as well as a few qualifying runs to familiarise myself with how the car will handle on high and low fuel. This is the way that i have been able to maximise my weekends thus far.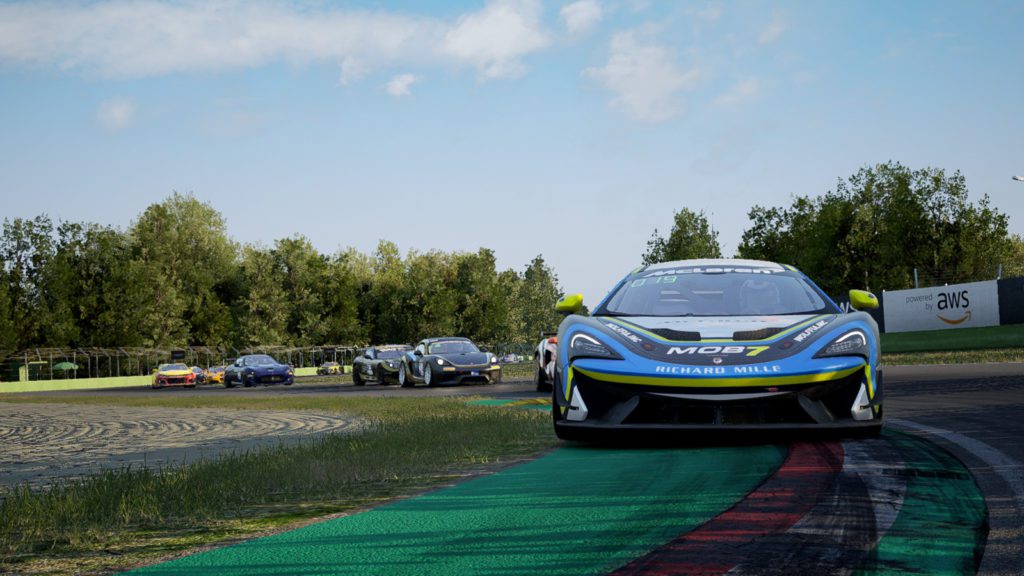 As a result i have gone on to win every round as well as take 4 poles, with the most 2 recent race weekends being grand slams. For me when i started the season, my main goal has been to maximise my races, wether that is fighting for p9 or p1, and taking each race as a reset on points, doing this has made sure the goal of the championship remains out of my mind, this is because it is added pressure on yourself that you do not need. It has been a great season thus far, im hoping to carry on with my good form, however it will require hard work, which is the biggest thing for achieving results. It is all about your mindset, your willingness to get the results, that is what will help you to achieve. As a result of this being my methodology, i go into the final round with a chance at taking the championship with a round to spare after a fantastic first season, in my first full season of league racing. Best of luck to the other drivers for the last round.

Big thanks to Lewis for sharing his secrets with us! And i think it shows that practice makes perfect!
As with every race the team at Simsport Solutions has done a great job at live streaming the qualy and race. Commentary provided by Chris "Jedi" Hill and the lovely Sam Pearce. Time to grab yourselves a drink, a bite, sit back relax and enjoy the full coverage of last nights race.
Results GT4 Pro Class
1st place – Lewis Dykes – McLaren 570S GT4 – MOB7 E-sports
2nd place -Kieran Vidago – McLaren 570S GT4 – Simsport Racing International
3rd place – Matt Richards – Ginetta G55 GT4 – Zansho Simsport
Results GT4 AM Class
1st place – Thomas van Schaik – Audi R8 LMS GT4
2nd place – Dennis Verhoeven – Audi R8 LMS GT4
3rd place – Nicolas Melotte – Porsche Cayman GT4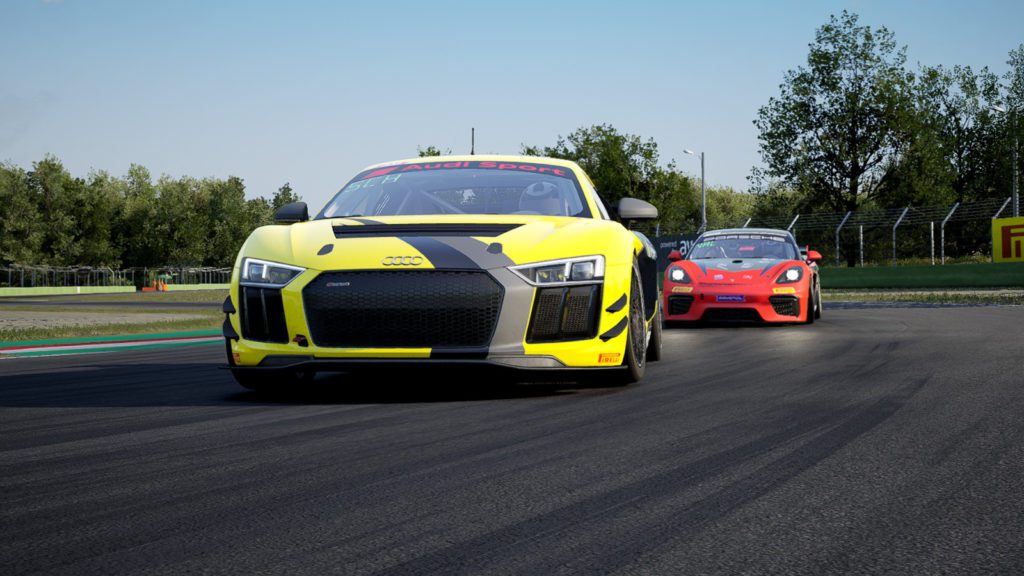 The last round of the GT4 season takes us to Donington Park Circuit on the 17th of may. The final round consists of 2 races, one mid-day and one driving into the night. We are all looking forward to the final round, will Lewis dominate again, or can someone end his winning streak? We hope to welcome you on the 17th of may during the live stream of the final round of the season!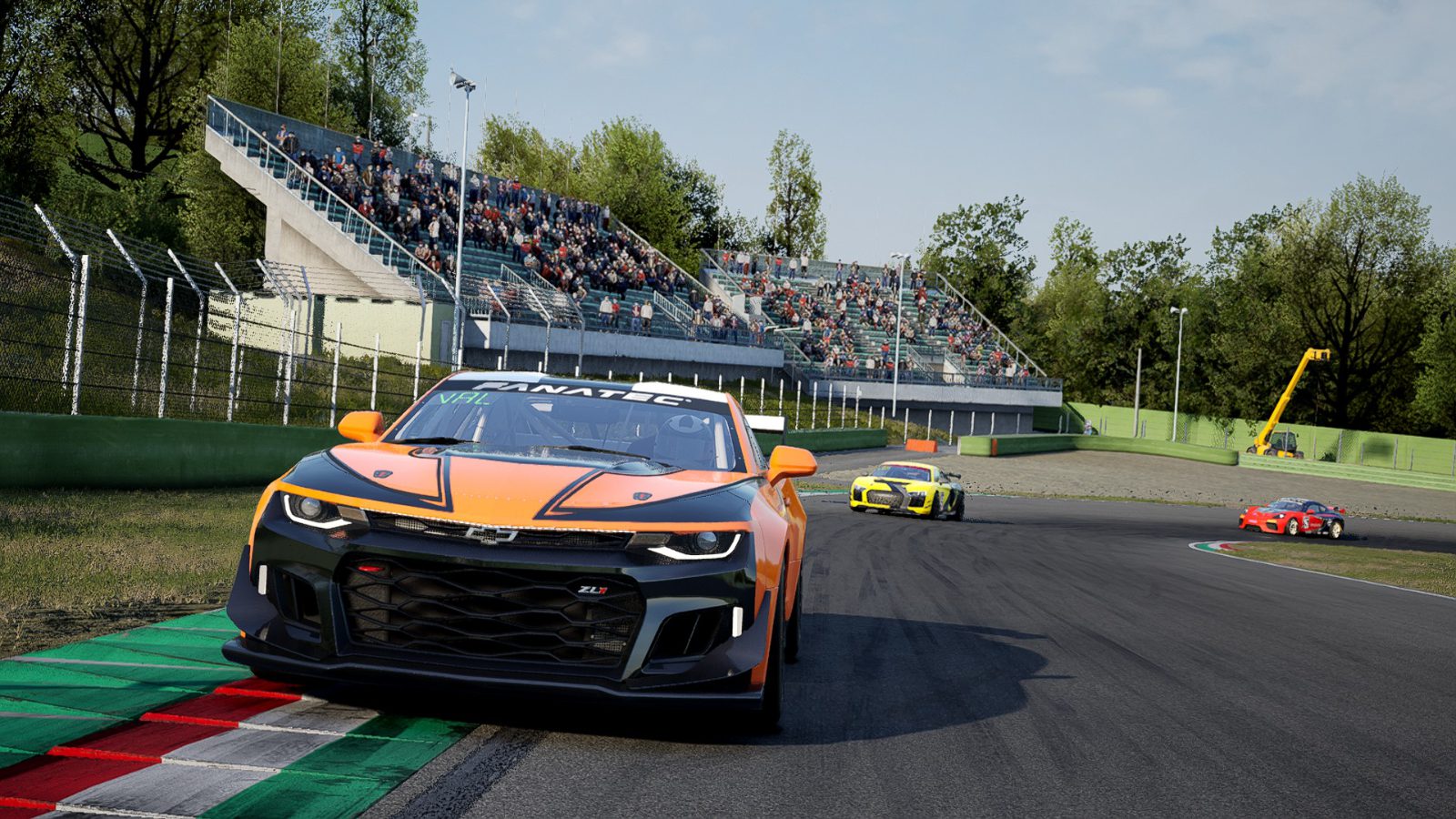 – SSRI The Place To Race