A Sneak Peek at the Upcoming SimSport Racing International GT3 and GT4 ACC Seasons. In the realm of virtual motorsports, excitement is building as we eagerly await the arrival of the upcoming SimSport Racing International GT3 and GT4 ACC Seasons. With a focus on realistic racing simulation and a tight-knit community, these seasons are poised to offer both drivers and fans an engaging and thrilling experience. In this article, we'll take a sneak peek at what's in store for the racing enthusiasts as the new season draws near.
SimSport Racing International (SSRI) remains a distinguished esports league, centering its attention on the authenticity of Assetto Corsa Competizione (ACC). This esteemed league's dedication to professionalism, sportsmanship, and heart-stopping racing has cemented its status as a premier platform for both aspiring and established sim racers.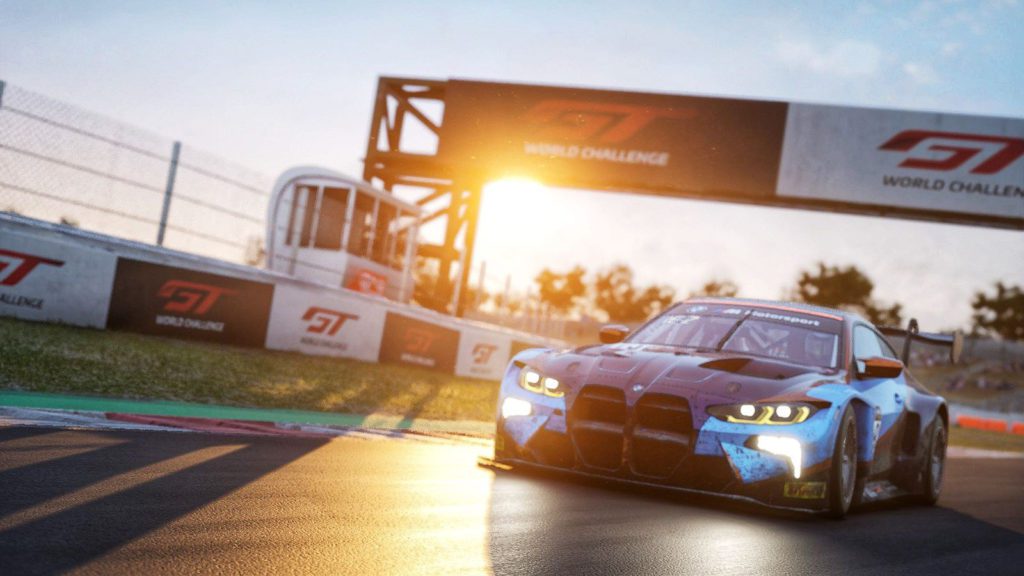 What to expect?
Unparalleled Showdowns:
The GT3 and GT4 seasons promise to deliver an unparalleled showdown of supercars, as drivers tackle iconic tracks with finesse and precision. Each corner will be a potential overtaking opportunity, and the intensity of the battles is sure to have fans on the edge of their seats.
Championship Chase Intensity:
The championship chase is expected to reach new levels of intensity, with drivers seeking to claim every available point and employ strategic brilliance to secure their position. As the season unfolds, we can anticipate a rollercoaster of emotions, from euphoria to heartbreak.
Unscripted Magic: From audacious overtakes to unexpected race outcomes, the GT3 and GT4 season promise unscripted magic that only the world of motorsports can provide. The sim racing community's dedication and passion will shine through as they tackle challenges head-on and push the limits of virtual racing.
Rising Stars: The GT3 and GT4 category will be a proving ground for rising stars, giving young talents the chance to shine and challenge their more experienced counterparts. The dynamic mix of skill and enthusiasm promises to create a fierce and competitive environment.
Strategies That Define Victories: The series will highlight the strategic prowess of teams and drivers, emphasizing tire management, pit stop timing, and quick adaptation to changing race conditions. The battles won't just be about speed; they'll be about outsmarting the competition.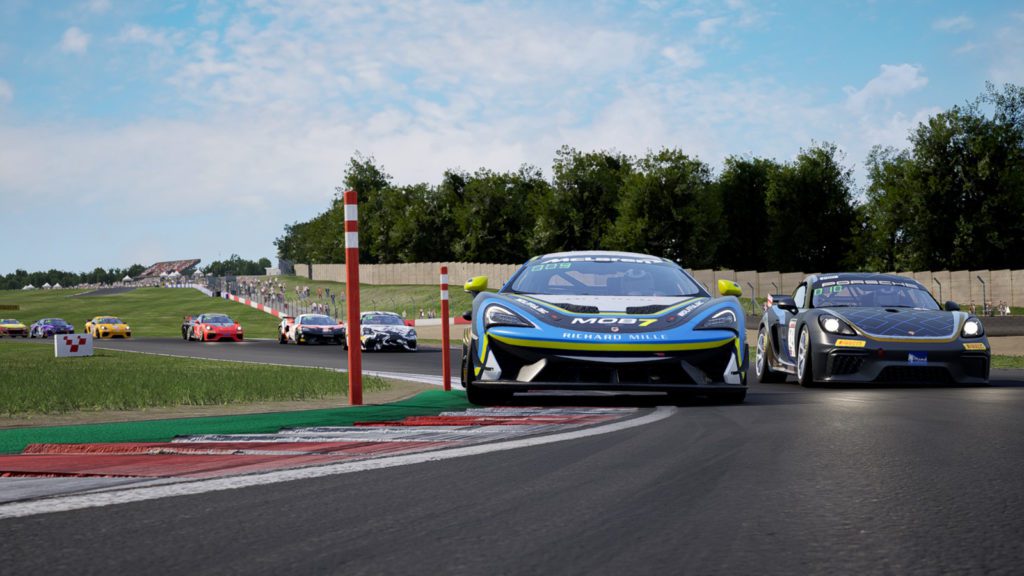 Beyond the exhilarating on-track action, SimSport Racing International fosters a vibrant and supportive community that spans the globe. Through Discord servers and live streams, the league unites enthusiasts to share insights, analyze strategies, and celebrate the passion for racing. This sense of camaraderie underscores the enduring appeal of esports in forging connections and friendships.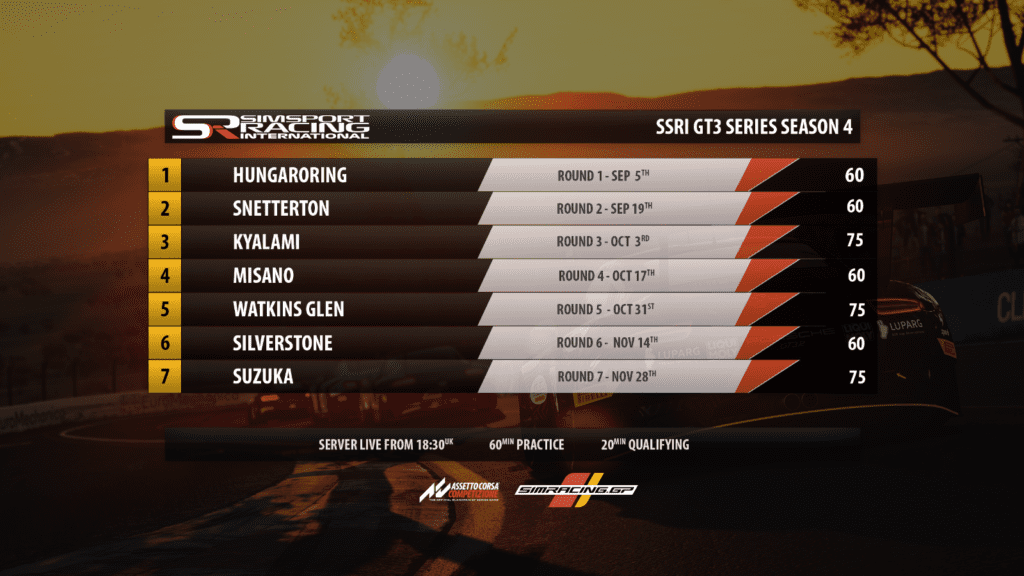 As we eagerly anticipate the SimSport Racing International GT3 and GT4 ACC Seasons to start, the stage is set for another chapter in the world of virtual racing. With a focus on realism, strategy, and the camaraderie of the community, these seasons promise to offer both drivers and fans a memorable and enjoyable experience. So, buckle up and get ready for a season that will undoubtedly bring the thrill of motorsports to life in the virtual realm.

There is still time to join the action, you can sign up now, more info can be found on our discord server in the ACC section.

– SSRI The Place To Race