Every year SSRI organizes a 24h Endurance Race that is part of our Endurance championship. And like each year we support a charity. The last 2 years we have supported the Against Cancer Charity, more info on the past events can be found here. We are very proud to have raised over € 22.000,00 as community the past 3 events. This year we will support The Christie Charity, more on that below.
This year, and as an admin team, we have agreed to change the charity to another worthwhile cause The Christie Charity One of Chris his colleagues, Gareth, regularly did charity bike rides for this charity raising thousands of pounds. That is until he was diagnosed with a brain tumour himself in December 2021 after collapsing at work.
Not deterred by this Gareth then had an operation to remove 95% of the tumour (whilst awake) then had to endure the chemo and radio therapy which comes after that. After this Gareth did another charity bike ride in July 2022 and persuaded his surgeon to join him along with other riders. You can read his story here.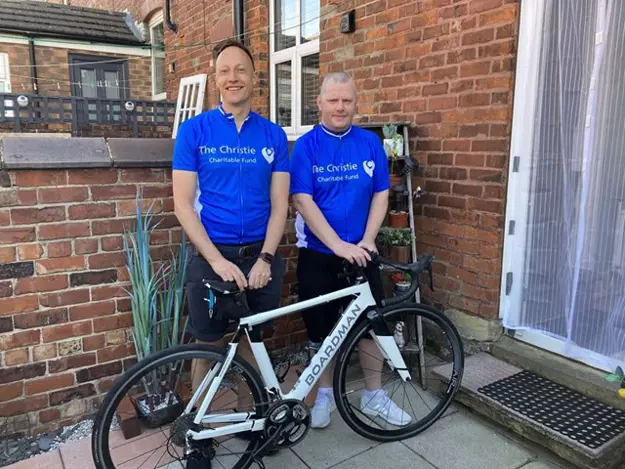 Gareth recovered well enough to come back into work in January this year. He went for what he thought was a routine scan to find out that the tumour had come back and has since undergone a second operation and was going through the chemo and radiotherapy again but the prognosis isn't good. Last week we learned that his treatment has now been withdrawn and he is receiving palliative care. Each year Gareth, his father and a number of his friends would make the annual pilgrimage to Le Mans so he has a big interest in Motorsport and is an avid Aston Martin fanboy. He even has a very minor link into Aston Martin somehow as he was invited to their garage for this years event but due to his circumstances he could not go. Therefore we have decided to drive the 24h in his honour. And we hope to raise a healthy amount of money for The Christie Charity. All participants will donate € 35,00 / £ 30,00 as "entry fee" to this years race and we hope that we will receive some items for this years charity auction. If you want to enter items or services to the charity auction please contact Chris Hill or one of the other admins.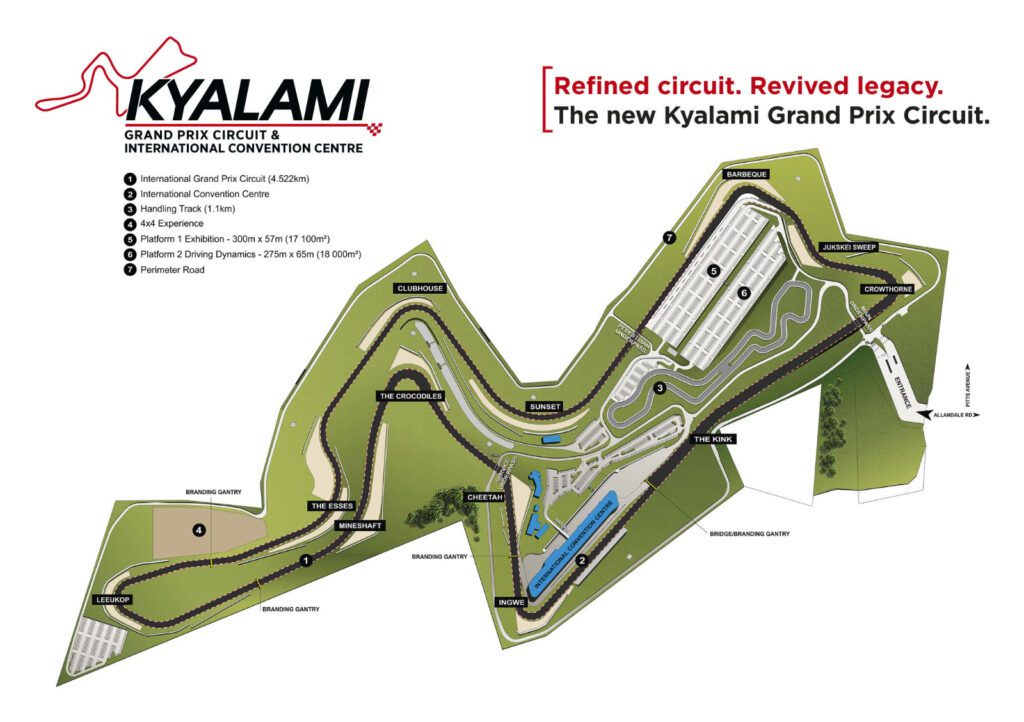 This years 24h race is held at the Kyalami Grand Prix Circuit. The name "Kyalami" means "My Home" in Zulu, one of South Africa's official languages. The original circuit was constructed in 1961 and soon established itself as the premier motorsport facility in Southern Africa. The 4.529 km (2.814 mi) motor racing circuit is located in Midrand, Gauteng, South Africa, just north of Johannesburg.
Above you can see Martin Konrad on a lap of the Kyalami circuit in the Mercedes Benz AMG GT3. Just to show how realistic the "game" Assetto Corsa Competizione is below you find a lap driving the same Mercedes Benz AMG GT3 by the guys at Go Setups:
The teams consisting of 2 – 6 drivers will be doing these laps 24h in a row, driving in stints of roughly 75 minutes. As you can imagine this is quite intense. We hope to get a full grid of roughly 40-50 cars, the whole event will be broadcasted by the media team of SSRI, on our YouTube channel SSRI TV. So how can you join the race, or give to the charity I hear you think? On our Discord community you can find more information in the Endurance Channel. To join the 24h you can signup by simply clicking the below button:
To donate to The Christie Charity you can use the Justgiving page we have set up. This ensures that 100% of your donation goes to The Christie Charity. If you want to support a certain team or team member please put the name in the comments. You can donate using the below button:
As said above if you are looking to donate goods or services for the charity auction please contact Chris Hill or one of the other admins on Discord. We hope to welcome you as a driver, spectator or donor (or all three 😉 during our event. Where we aim to have both a great race and raise money for The Christie Charity.
SSRI The Place To race