We have a full calendar of Assetto Corsa championships and special events in 2022. Our next series will be the Renault Clio UK Cup. Starting in February on Sunday evenings (UK time), this will see 10 races at 5 venues around the mainland UK. Check out our Events Calendar for date of this and all other SSRi series.
This championship will comprise two 20-minute races at each venue, with the second race featuring a full reverse grid from the finishing positions of race 1 (non-finishers start at the rear). There will be no dropped scores in this championship, so every race counts!
All ten races will be live streamed with commentary. Public live timing is also available. We have 24 slots available on the grid, but if more than 24 entrants sign up we will operate a "rolling reserves" list, meaning everyone is guaranteed a race. In a typical season, those who start the championship as reverses usually find they race quite regularly so we encourage people to sign up even if we exceed the 24 slots.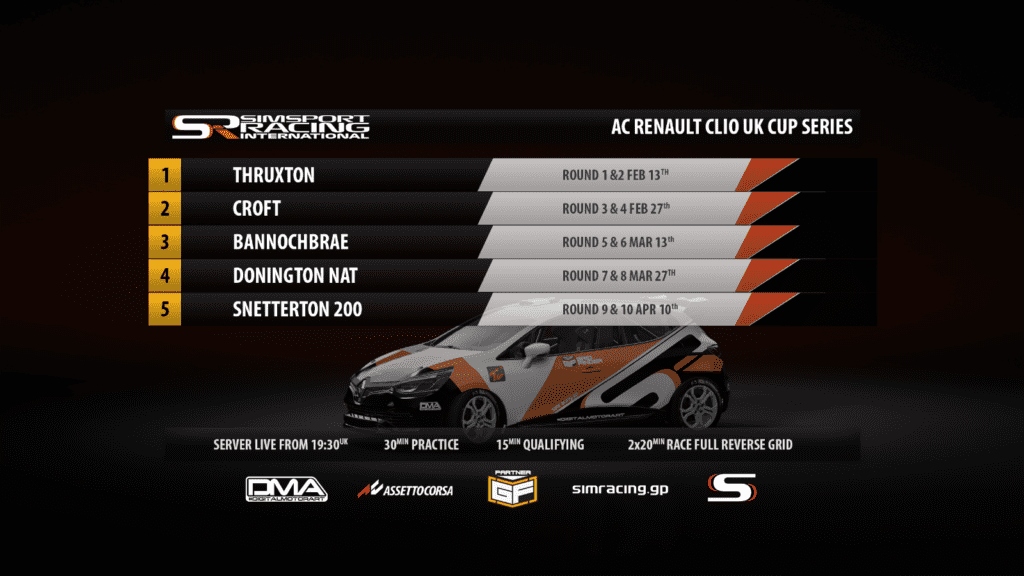 This is a FIXED setup, single-make championship, which really puts the focus on driver ability and guarantees close racing action. Please note that the Car Radar app is MANDATORY for participants of this series. This, and all other mods required to take part, will be available to download via the SSRi Discord server.
Custom liveries are encouraged for this series, although there is an extensive library of stock liveries for this car should you choose to run with a default skin. All liveries must be submitted via Discord and will be compiled into a livery pack for all participants to download pre-season. Liveries may not be added or amended mid-season.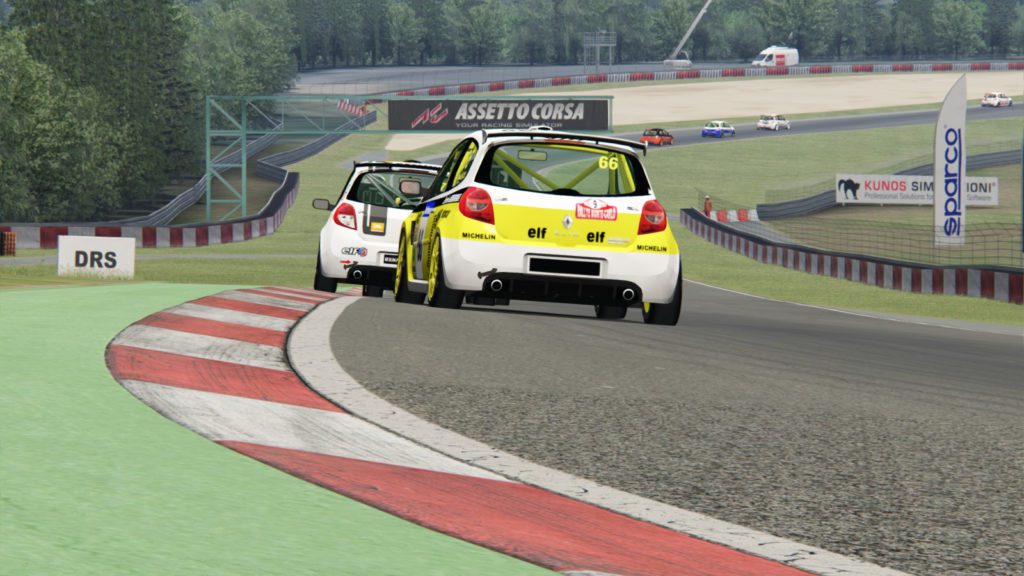 Please note if you are competing as part of a team, you will be expected to run a team livery that clearly identifies you and your team-mates as running as part of the same team.
Practice sessions will be put up on our hosted server in the build-up to each event. We encourage all drivers to participate in these practice sessions, but as a minimum we require all drivers competing in a given event to take part in the 30 minutes event practice session prior to Qualifying. This ensures that everyone knows the track, braking and turn-in points, etc. and minimises the risk of incidents during races.
We look forward to welcoming all participants to our latest Assetto Corsa championship. Good luck, and we hope to see you on the grid when the cars line up at Thruxton on the 13th of February.