What a weekend, when organizing a 24h race for charity the more you go towards the race, the more you wish it's over ;-). No matter how good you plan there are always last minute actions, changes, things that don't go according to plan. And then roughly 20 minutes into the race you get called into the admin chat……
A team is unable to rejoin the race after a disconnect, at first we can't find the issue. And then $#$@, a server setting is overruled by another one (so it seemed) and "rejoin during race" is not activated. In Dutch we have a saying "waar gewerkt wordt worden fouten gemaakt" translated into English "where work is done, mistakes are made" and if you don't do anything you'll never make a mistake. The difficult decision was made to "red flag" the race and restart the server. I'm really proud how Aaron, Antony, Kris and Chris solved the issue quickly and the race could restart at 14:00 CET. The SSRI SUZUKA 24H AGAINST CANCER turned into the SSRI SUZUKA 23H AGAINST CANCER.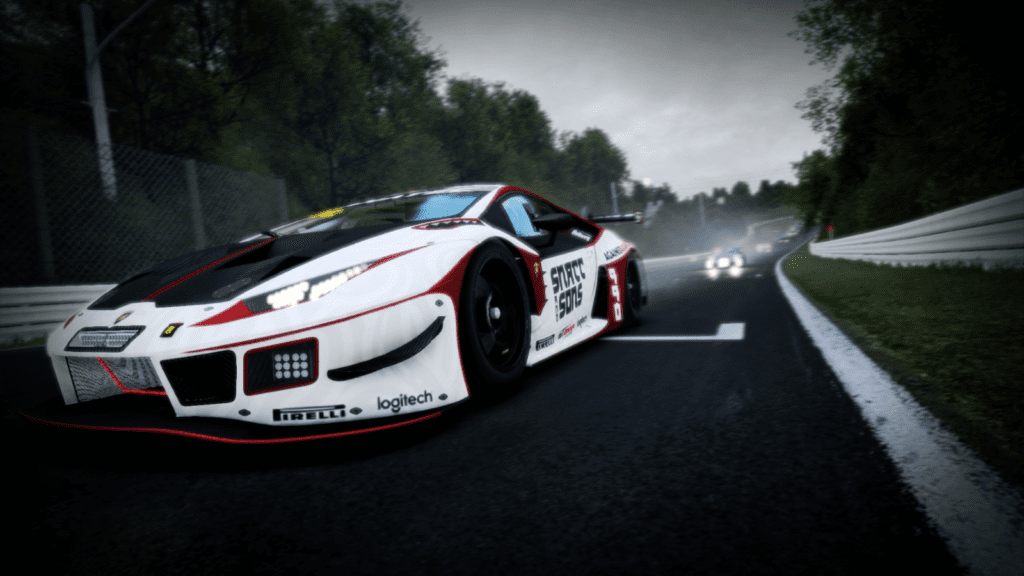 In the weeks towards the race several admins experimented with weather settings, as we wanted to prevent it would be a "dry-wet-dry" exercise. But we did want to give teams the challenge to anticipate to changing weather, see who would take the gamble staying out on dry's, or kill wet tyres in te dry. We are learning every endurance race but felt we had found a good setting for the race.
Charity
The SSRI SUZUKA 23H AGAINST CANCER was all about raising money for the Against Cancer Charity. Support children and their family's in their "Race Against Cancer", during the 24h Tom Opheij of the Against Cancer Foundation joined the commentary box to explain what the foundation did with last years donations and how the new donations will be spent. Below a replay of the livestream when Tom joins the commentary team (timestamp 2:33:10).
In the weeks leading on to the race we reached out to some company's, if they would be willing to donate a product or discount coupon to the charity auction. The auctions raised over € 1.000,00, through this way we would like to thank, https://www.digitalmotorart.com/, https://gosetups.gg/, https://sim-lab.eu/, https://simline.eu/, https://vpgsim.co.uk/, Andymon Shop, and not forgetting the private individuals that donated items for their generousity. A link to the auction site: https://simsport-racing.com/simsport-auctions/.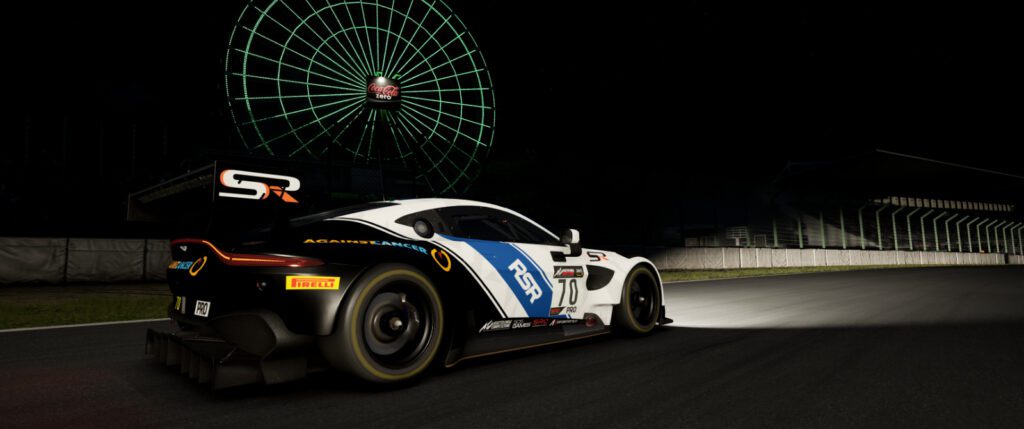 To raise as much money as possible for the charity we ask teams to donate an entry fee of € 24,00. Furthermore many teams ask friends, family, colleagues and employers to donate and support their team in the 24h race. This year Revolution Sim Racing Blue managed to raise € 1.382,-, Ricardo Macieira, Jonathan Le Clercq, Mohammed El Gueriri, Imre Horvath, John Papale and Jason Dyer. Thank you for your dedication, their slogen is "We don't need a reason to help others", with the amount they raised we can assure that they have helped many in their race against cancer!
Suzuka 24h Against Cancer Broadcast & Stewarding
Broadcasting a 24h race is a mammoth task, next to camera controls you need sufficient commentators. Through this way we want to thank Tom, Colm, Sam, Dimitri, Yvonne, Dave, Aaron, Antony and all others that stopped by the commentary shed. They are legends broadcasting and commentating for 16 hours (during the night the livestream was on auto) Below you find the YouTube video's of the race:
Furthermore we would like to thank the SSRI Stewards team, Rene, Demian, Yanniek, Björn, Ruairidh, Oliver and Lulu. Because of their work we believe SSRI is a community with clean and fair racing! We are very lucky to have such a great stewards team!
Results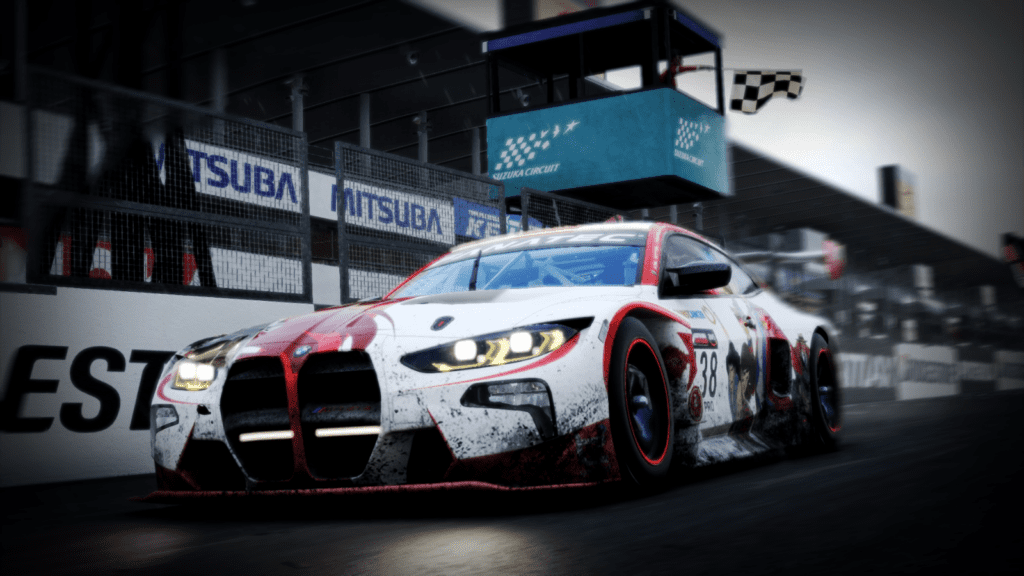 Pro Class
1st place
#138 – Team Racing Point
Simone Lezzi Italy, Andrea Grappolini, Alessio Del Dottori, David Pertile, Flavio Mancini, Mattia Zampedri
2nd place
#62 – GTWR R8G Academy
Sergio Piperata, Andrea Benedetti, Jacopo Pedrana, Simone Rabitti, Andrea Miatto
3rd place
#5 – Odyssey Racing
Klait Bani, James Meade, Matus Markech, Simon Bauer, Tim Flammger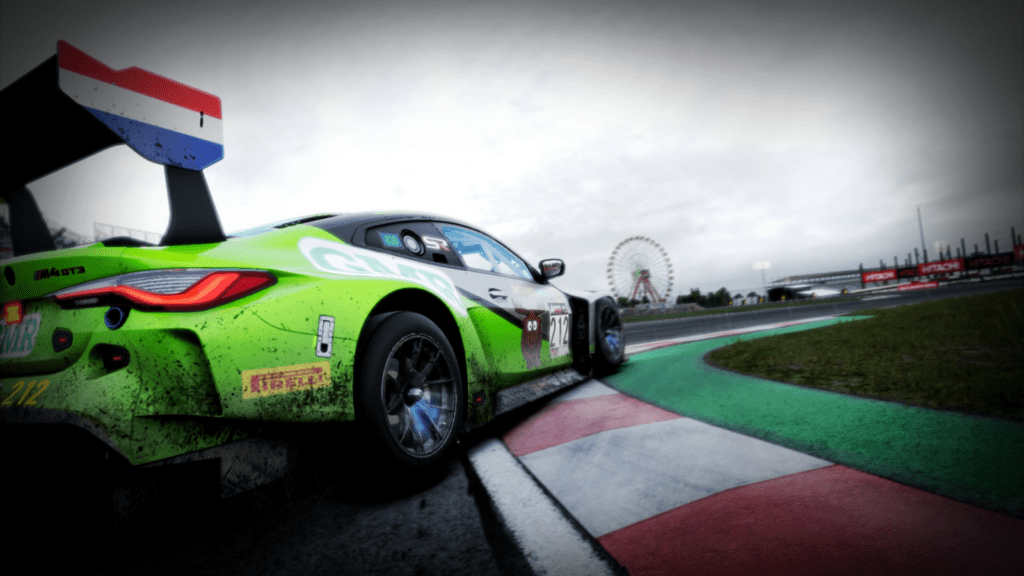 Pro-Am Class
1st place
#212 – GreenMooseRacing
Andrew Richardson, Milan Douma, Vincent Wilczek
2nd place
#333 – TeamABBY Racing
Mike Abrunhosa, Kris Vickers, Nelson Abrunhosa, Brian Clancy, Fabry Torri, Skyler Davies
3rd place
#69 – CBSR
Aaron van Druenen, Antony ter Horst, Koen Septer, Danny de Swart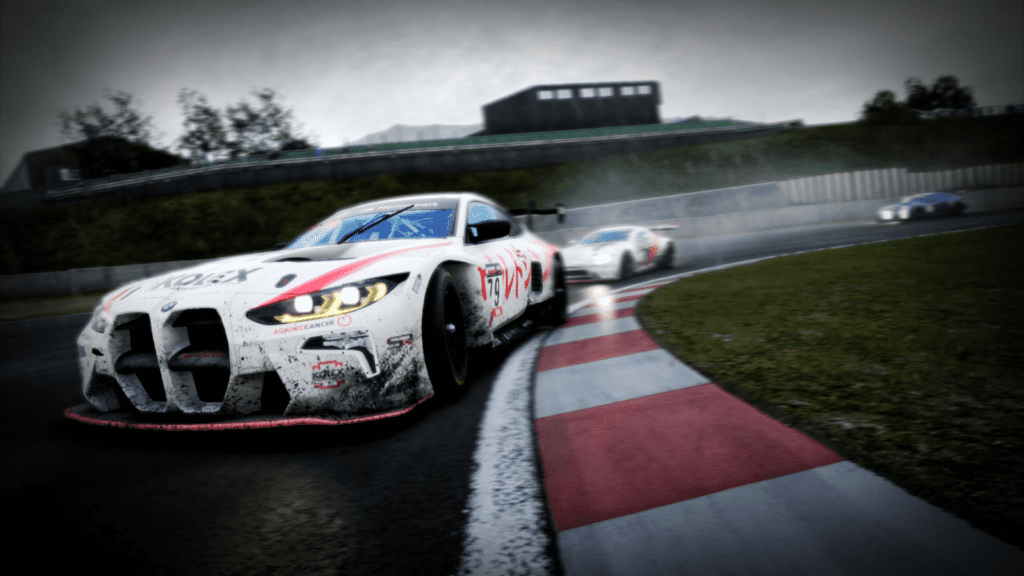 AM Class
1st place
#79 – Wild things Racing
Denise Pope, Alexander Graae, Darryll Young, Aurel Cros
2nd place
#18 – Astro Racing Team
Carl van Hoorn, Tom Curtin, Jan Barth, Dominico Bilotti, Nino Tobben
3rd place
#70 – RevolutionSimRacing Blue
Ricardo Macieira, Jonathan Le Clercq, Mohammed El Gueriri, Imre Horvath, John Papale, Jason Dyer
We would like to congratulate the above teams, but let's not forget the other teams that have reached the checkered flag. 30 out of 35 teams completed the full race of 23+1 hour which is an achievement by itself!
Furthermore the teams have managed to raise at the time of writing this article the grand total of € 7.138,00. But you can obviously still donate: https://againstcancer.nl/actie-overzicht/ as explained by Tom Opheij in the above video this amount will contribute to Against Cancer their mission, help children and their family's in their race against cancer!
– SSRI The Place To Race

Some more race footage by our resident photographers Lulu Burfoot and John Doe Germany: