A movie from 2019 featuring a Golden retriever named Enzo and Danny a guy who persues a racing career. But next to being a movie also a true Art, legends like Jackie Stewards, Michael Schumacher and Ayrton Senna turned it into an art form. Check out the amazing opening lap that he drove at Donnington in 1993.
Round 3 of the SSRI GT3 Series was held at Suzuka circuit, a circuit owned by Honda and originally designed as a test track in 1962 by Dutchman John "Hans" Hugenholtz. 18 turns, 5.807 km (3.609 mi) long, the most iconic feature of the track is its "figure eight" layout, with the 1.2 km (0.75 mi) long back straight passing over the front section by means of an overpass. It is one of only two FIA Grade 1 licensed tracks to have a "figure eight" layout, the other one being the Fiorano Circuit. I've been fortunate enough to visit the track in 2015 and did a parade lap on the circuit. It's an amazing track that breathes racing, thinking back it still gives me goosebumps.
So what's all this mumbo jumbo "The Art of Racing in the Rain", well yesterday our drivers faced quite a challenge. In the Tier 1 server the practice and qualifying where both in dry conditions, however the race start was on a greasy track with light rain. A difficult condition, as you need to decide what tire you choose and put them at the right pressure especially seeing the predictions where slightly more rain within the first 10 minutes. With the weather drying out around the halfway point of the 75 minute race it was all about the decision when to go in and make the switch to slicks. Yesterdays race was again livestreamed by our broadcasting partner Simsport Solutions, this time with commentary of comms veteran Chris Hill joined by Dimitri Schenk and new to the comms box Sam Pearce, be sure to sit back and enjoy the full live stream.
For Tier 2 the conditions where slightly different, their race started on a dry Suzuka circuit, in the 3rd lap it started to drizzle a bit. That drizzle turned into shower, it's great how the English language has so many words for rain, sprinkle, drizzle, mizzle, shower, rainstorm, cloudburst, torrent, downpour and thunderstorm. But obviously the drivers did not know how fast the weather would change, so tactics wise did you stay out on slicks as long as you could, or did you go in for rain tires? And again what pressures to choose, as not all drivers practiced in the wet prior to the race. The difficult conditions resulted in an exciting race, unfortunately there was no live stream of the Tier 2 race, but we hope that for our next race March 29th at the Hungaroring we will be able to livestream both tiers simultaniously. We tried doing some screenshots to give you an idea of the race and the conditions.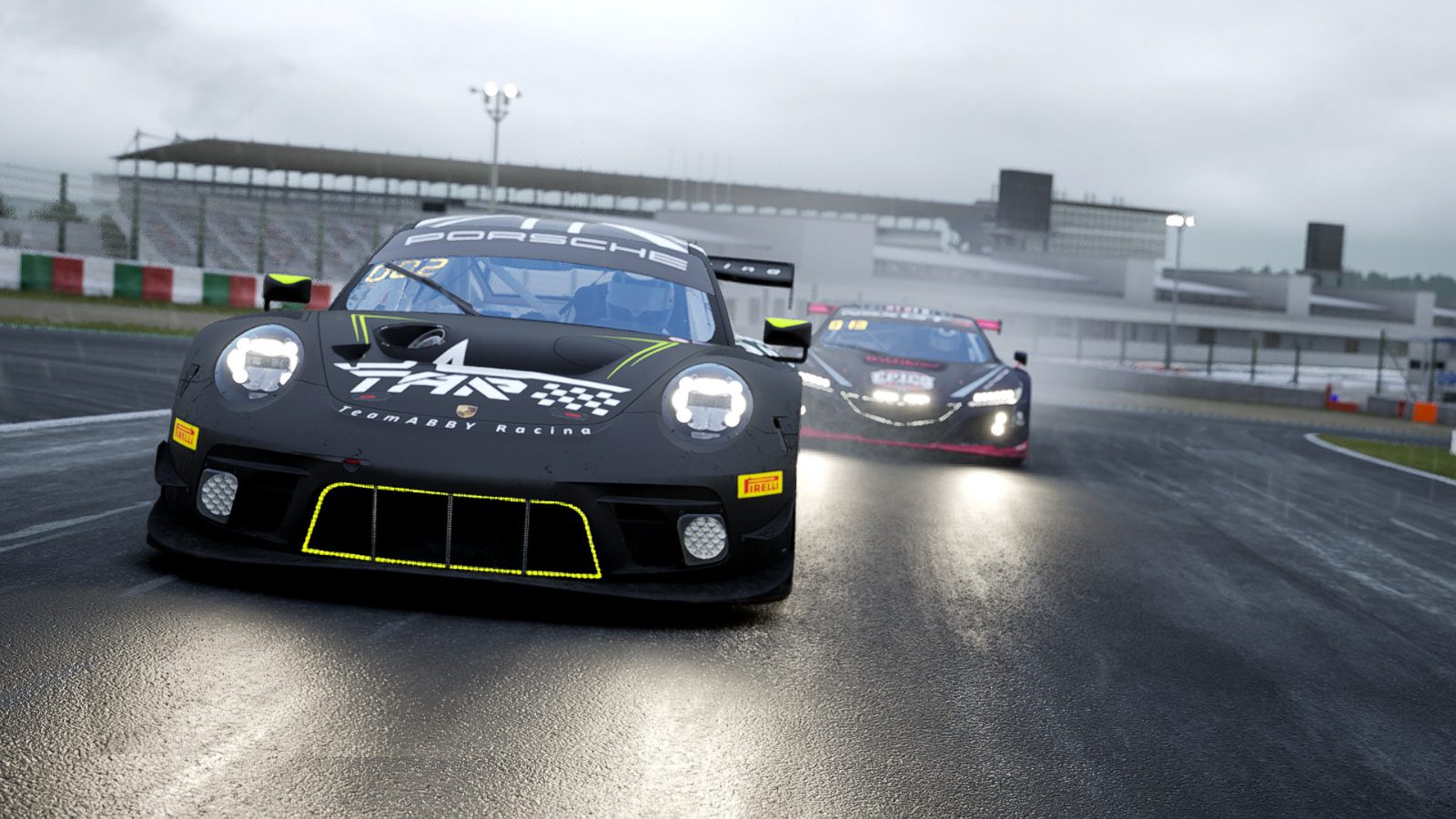 Lulu "Bee" Burfoot was kind enough to provide us with her race report;
Before the race even started we all knew that it was going to be interesting when the radar showed rain to be imminent at the green flag. In my panic of making sure my setup was right and I had the correct fuel and pit strategies I made the rookie error of pressing the pause button instead of cycling my MFD right before the countdown hit 0. Pit lane start it is then.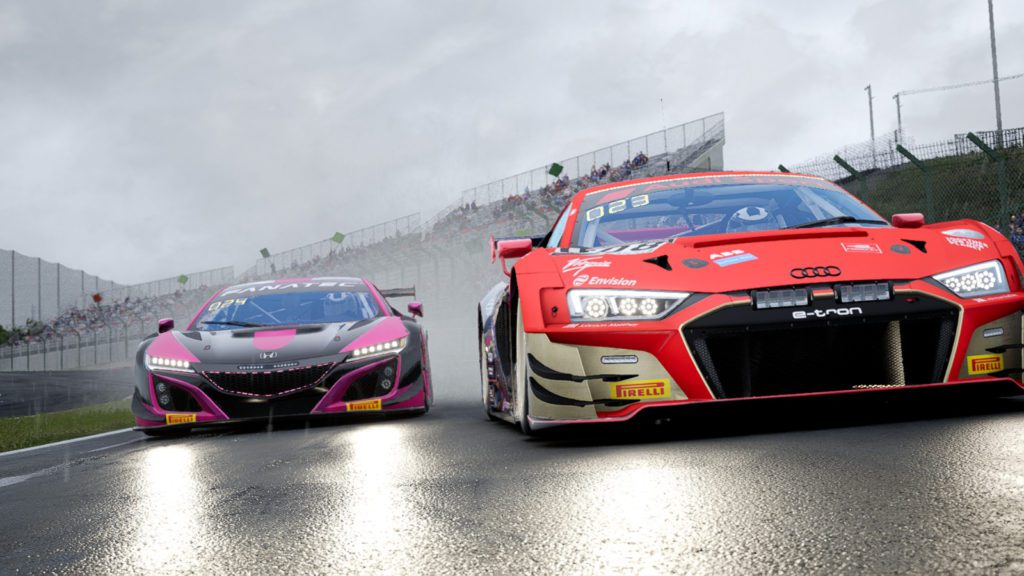 In the wet weather however it was a blessing in disguise as infront of where i was supposed to start there was an incident in the esses at turn 6 that claimed a good few cars very early on. This also let me get to grips with the track conditions, learn what kerbs would and wouldn't try to kill me and start dialing in my line ABS and TCS to the point I felt comfortable. Much to my luck and others misfortune I was able to tip-toe around some incidents and catch some packs of cars. Once I made my first on track overtake into the final turn past Sander Vale while the car was desperate to brake traction I knew that I could make more moves further on and after chasing down a pack. A few laps later I caught another pack of cars and due to an incident at the hairpin was able to pick up 2 more places just about squeezing past Maarten Van Der kraan around turn 12 into Spoon.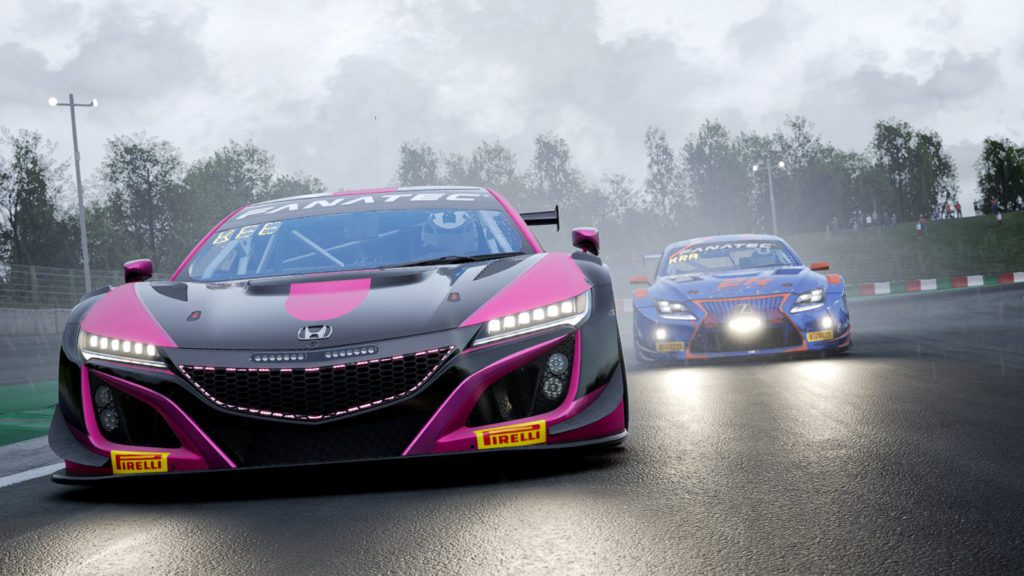 After picking up a few more places the first round of pit stops started as the track began to evolve as the rain had passed. I stayed out until I had made it past the final car and had a big enough gap in front of me to the next pack before I pitted for slicks. After an adventurous lap in the changing conditions which saw me spin out of turn 2 I was able to get to grips with the evolving conditions. And once the track had started to dry Dusan Vojinovic, who i had passed early on due to a spin, started chasing me down for the remainder of the race. I have to shout him out because he pressure he was applying was obscene and was clearly much quicker in the turns than i was, and even after we made contact and i half span out he gave the position back and then proceeded to continue to chase me down until the end of the race where i managed to recover to P18 from Last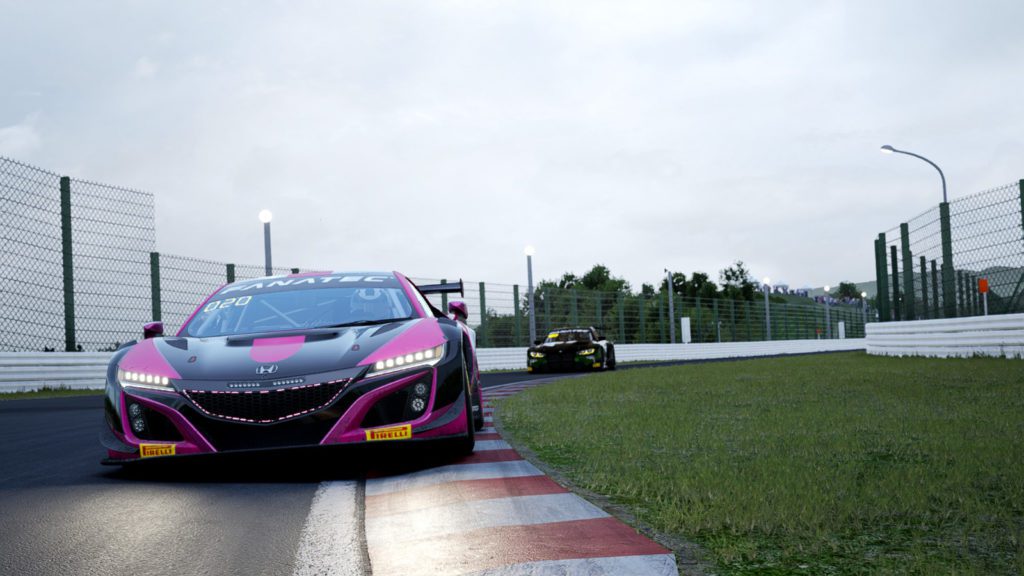 Want your race report featured? Get in touch with me via Discord or send one of the admins a message!
Results GT3 Pro Class
1st Place – Adrien Antomarchi – BMW M4 GT3 – Redlinezak Racing
2nd Place – Klait Bani – BMW M4 GT3 – Oddysey Racing
3rd Place – Dean Riley – BMW M4 GT3 – Simsport Racing International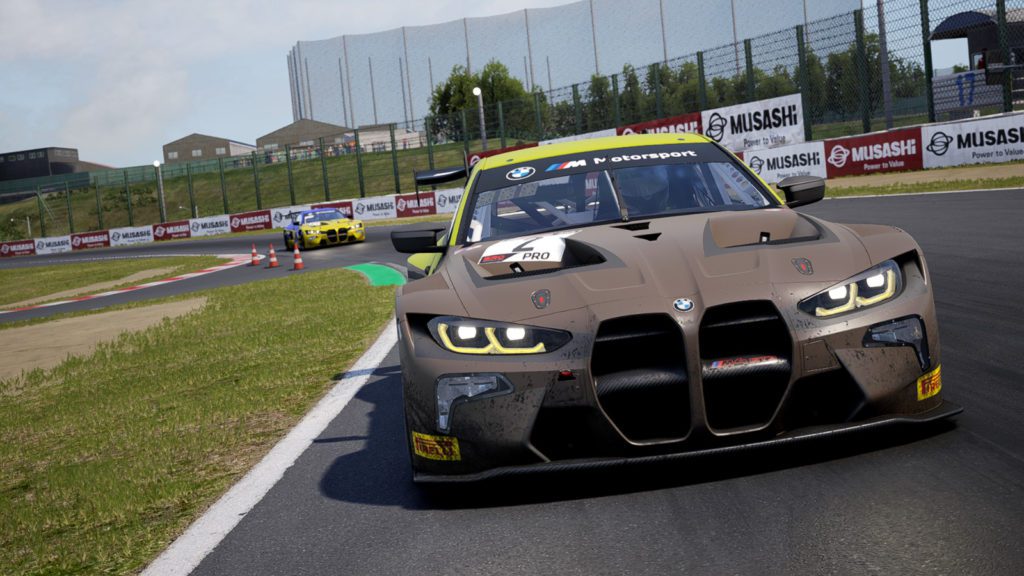 Results GT3 Semi-Pro Class
1st Place – John Beton – Lexus RC-F GT3 – Beton Racing
2nd Place – Jitse Miedema – McLaren 720S GT3 – Red Rocket Racing
3rd Place – Jeroen de Wit – AMR V8 Vantage GT3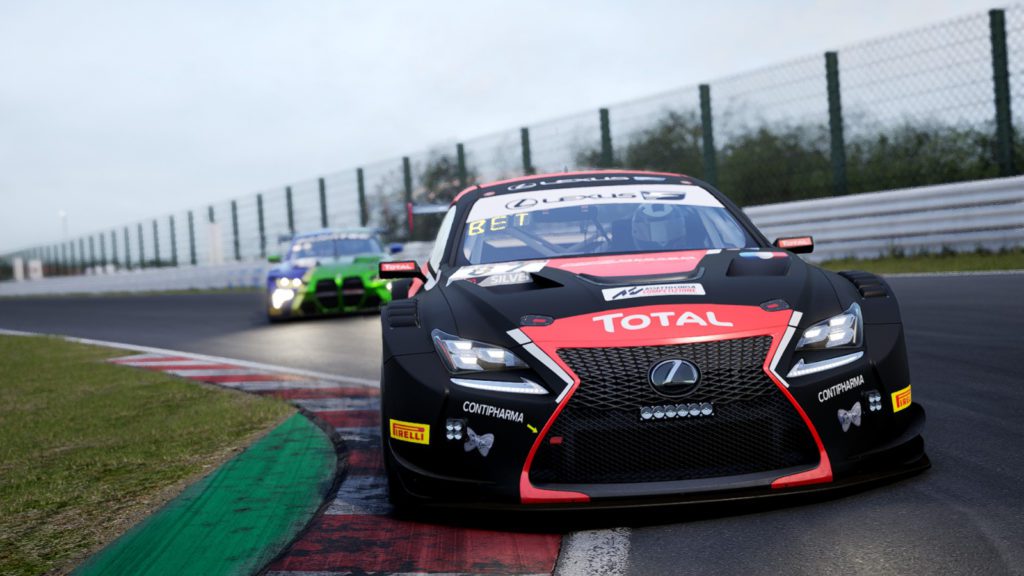 Results GT3 Silver Class
1st Place – Nelson Abrunhosa – AMR V8 Vantage GT3 – Team Abby Racing
2nd Place – Mike Abrunhosa – Porsche 991 II GT3 R – Team Abby Racing
3rd Place – Dennis Werkman – Mercedes-AMG GT3 Evo – MODE11 Racing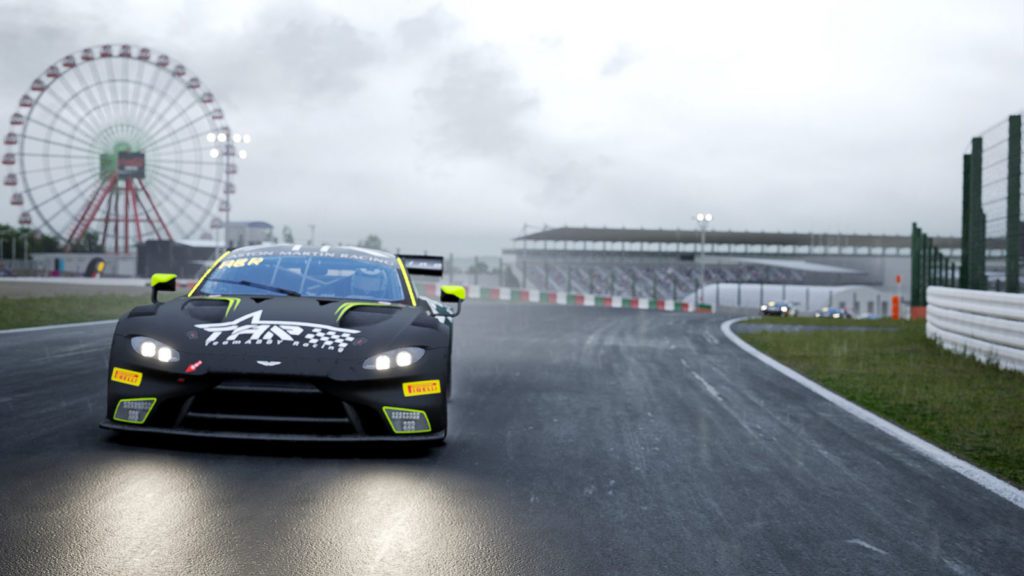 Results GT3 AM Class
1st Place – Sebastian Reinel – McLaren 720S GT3 – Last but not least Racing
2nd Place – Carl van Hoorn – BMW M4 GT3
3rd Place – Milan Douma – BMW M4 GT3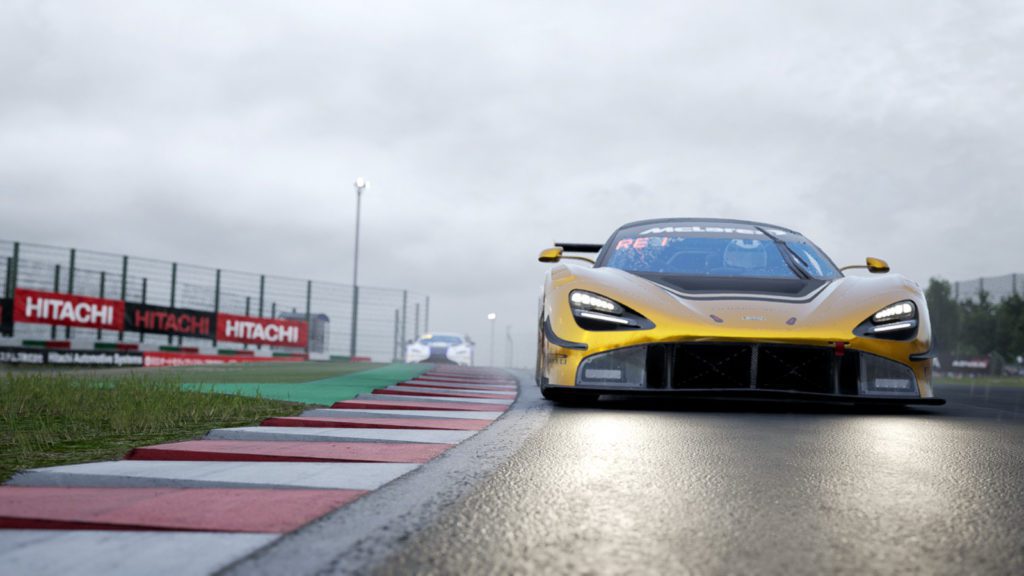 We would like to congratulate all the podium finishers, the conditions where difficult and demanded every driver to bring their A game. Below you find some more screenshots of the race, see you March 29th at the Hungaroring.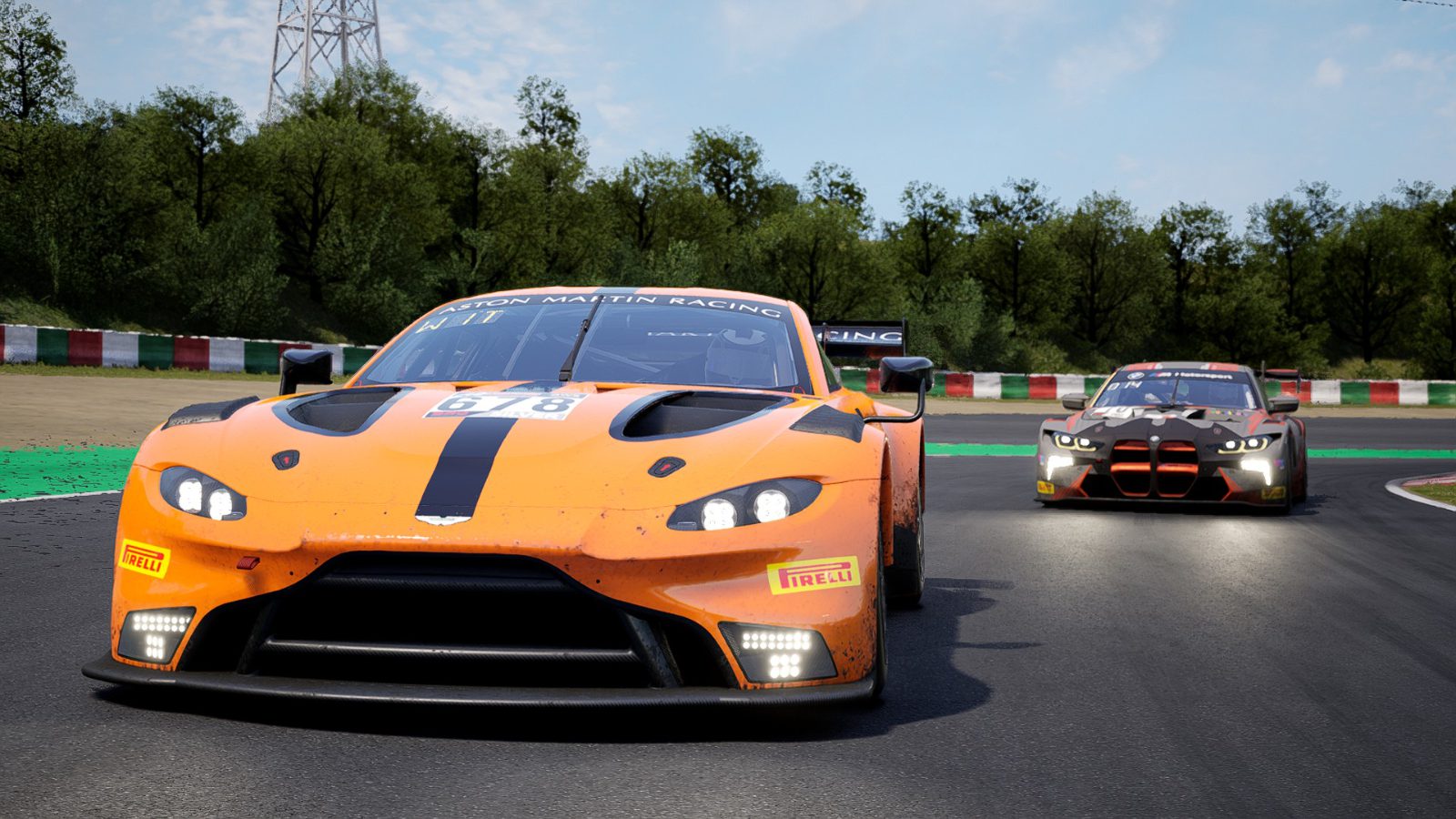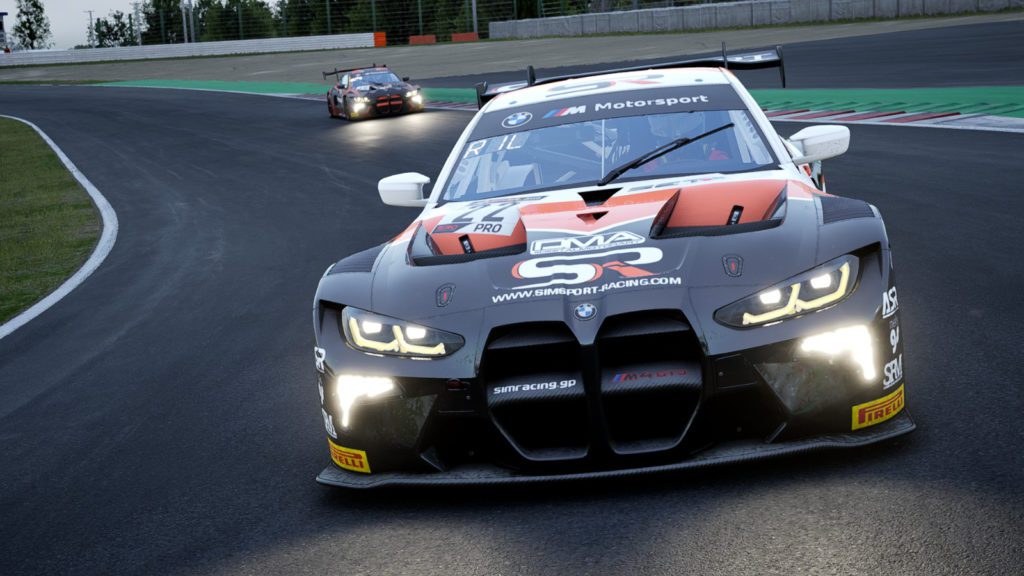 – SSRI The Place To Race