Zandvoort is, to my mind at least, a legendary venue, being the only circuit in the Netherlands to host the Dutch Grand Prix. Last night the ancient dunes around which the tracks foundations are laid echoed the sound of the SSRI GT4 Series. An intense race with battles througout the whole field.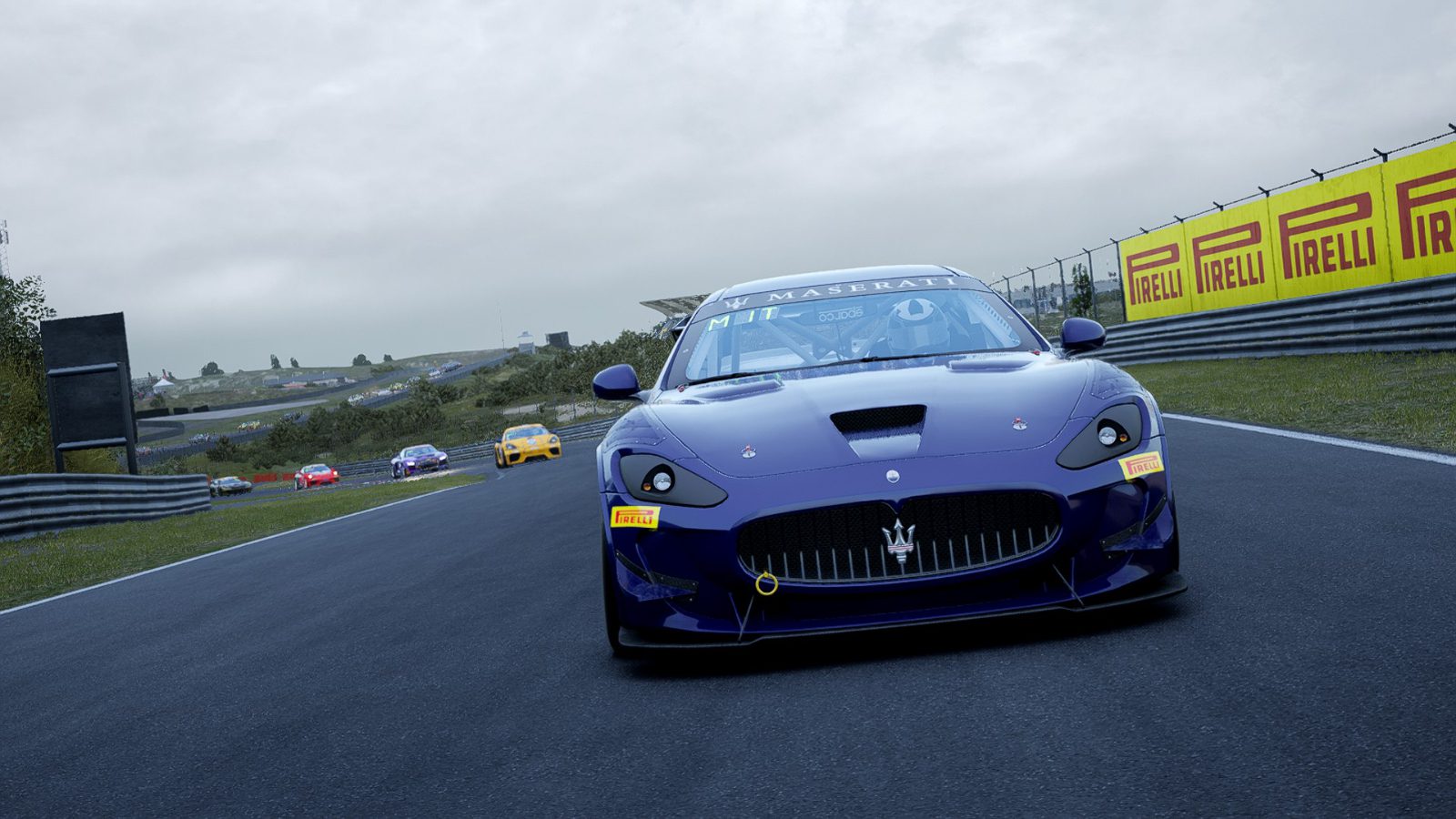 For those that have not visited, or even better driven on Zandvoort, put it on your bucket list! Sweeping corners through the dunes such as Scheivlak as well as the "Tarzanbocht" (Tarzan corner) hairpin at the end of the start/finish straight make it a truly unique circuit. The Tarzanbocht is known for camber in the corner, it provides excellent overtaking opportunities. It is possible to pass around the outside as well as the easier inside lane.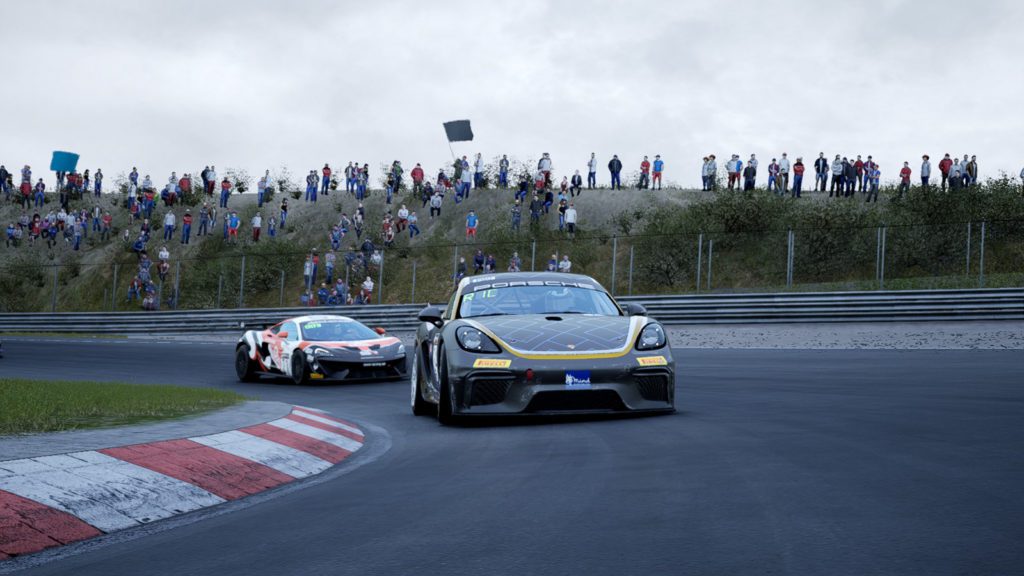 With a track length of 4.259 km (2.646 mi), counting 14 corners a GT4 car can do a lap in +/- 1:43.xxx in the hands of the alien drivers. In qualy Andrew Richardson put down a 1:43.352 lap taking pole position ahead of Lewis Dykes and Reegan Mitchell. The top 10 was within roughly 1 second, this shows how close the field is together.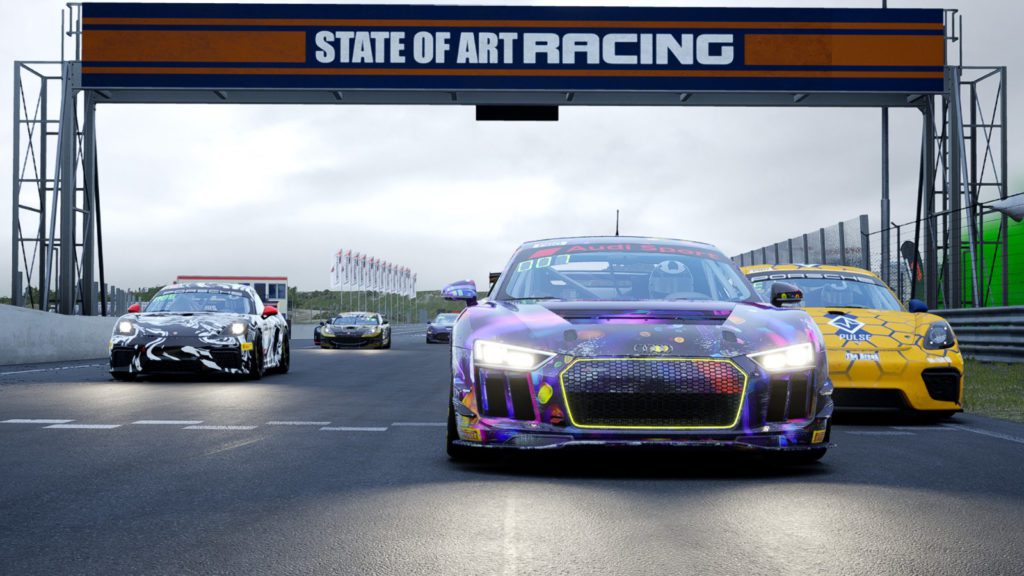 At 19:30 (20:30 CET) the flag dropped for an intense 60 minute race, there was no mandatory pitstop so it was a combination of being fast but also looking after your tires. This seeing Zandvoort is known to be hard on especially the left hand front tire. Be sure to sit back and enjoy this weeks livestream again provided by our partners of Simsport Solutions, Tom van de Meer operating the camera's and the commentary provided by Sam Pearce and Chris Hill.
Be sure to check the battle for 5th, 6th, 7th in the final corner and on the start-finish straight (Livestream replay timestamp 1:35.30)
Results GT4 Pro Class
1st place – Lewis Dykes – McLaren 570S GT4 – MOB7 E-sports
2nd place – Andrew Richardson – Porsche Cayman GT4
3rd place – Kieran Vidago – McLaren 570S GT4 – Simsport Racing International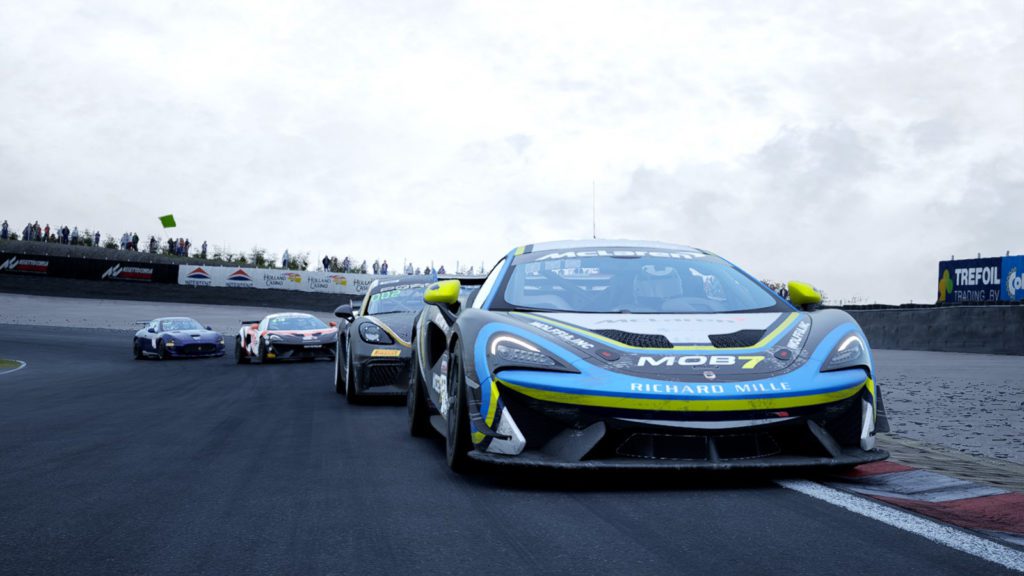 Results GT4 AM Class
1st place – Bas van Melis – Porsche Cayman GT4 – MODE11 Racing
2nd place – Marc Neutelings – Porsche Cayman GT4
3rd place – Evan Ntafas – Porsche Cayman GT4 – Wild Things Racing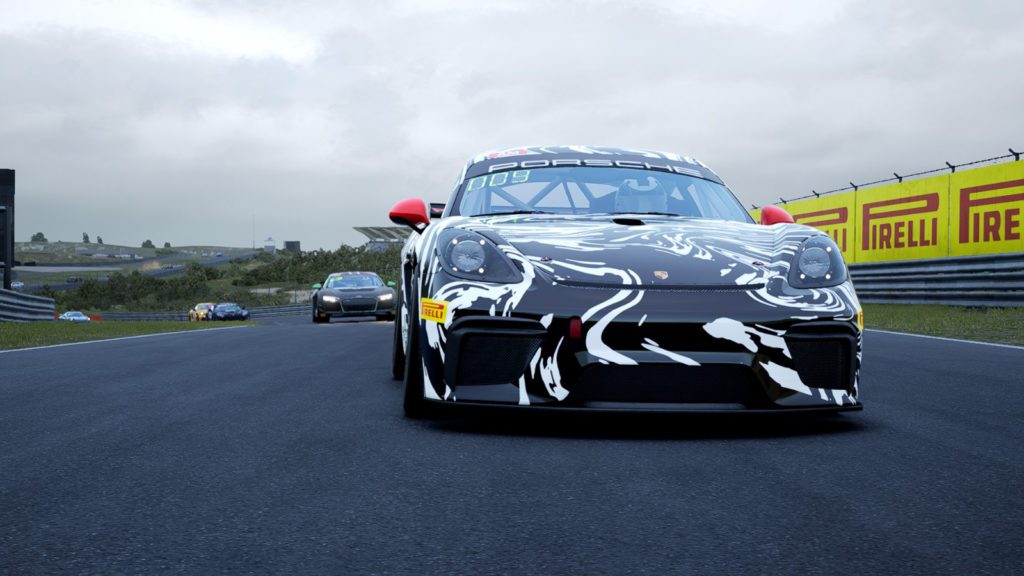 Congratulations to the podium, our next GT4 race is planned on the 5th of April. For the next round we go to Silverstone for a 1 hour race. We can't wait to see how the GT4's will handle Maggotts and Becketts! Furthermore this Friday (25th of March) we organize another round of the 2.4h series at Misano, there are still some spots left if you want to join the multiclass action click here to register.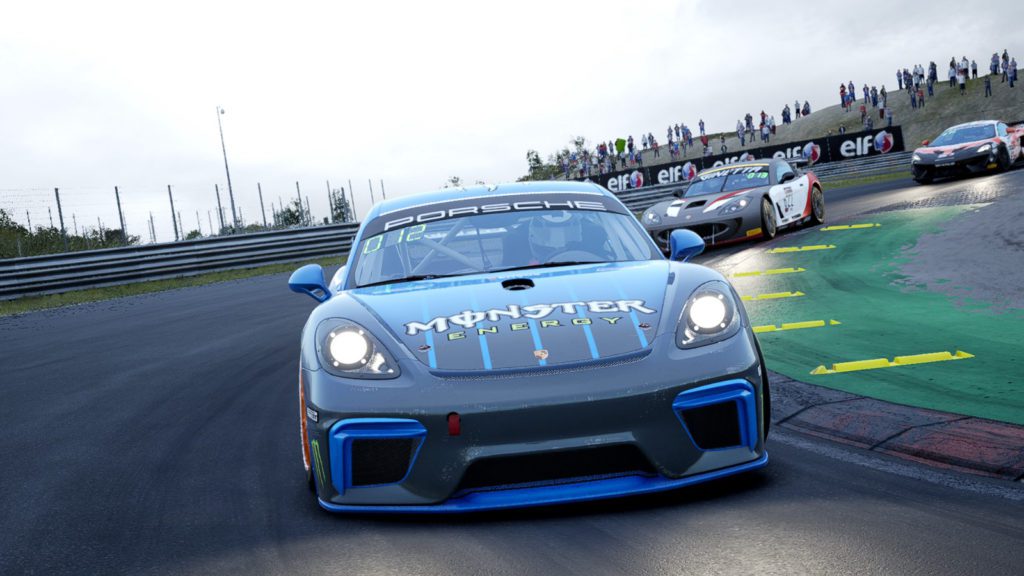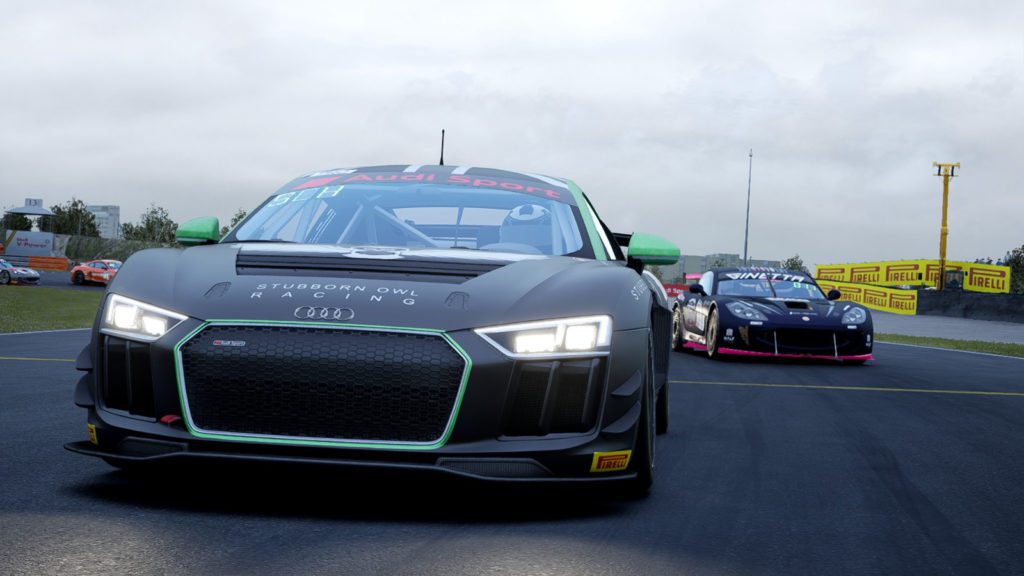 – SSRI The Place To Race